| | |
| --- | --- |
| Issue 1 | Tuesday, January 10, 2017 |

SPIE Photonics West – San Francisco, CA

January 31 - February 2


An advance look at the products, trends and technologies being presented.

Photonics West Blends Industry, Innovation, Learning

It's an annual must-attend event in the photonics industry, and one that for many, truly kicks off the new year. It's Photonics West, and for more than two decades it has been a symbol of the optimism and excitement for the potential of photonics and light-based technologies.

Each year, researchers, academia and companies from around the world travel to San Francisco's Moscone Center — this year from

January 31 to February 2

— to discuss their work and research, present educational workshops and courses, and showcase innovative products and services.

sponsor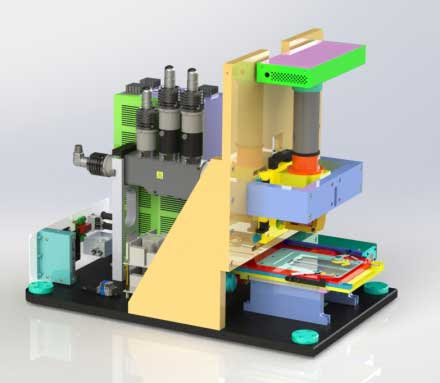 OEM Custom System Manufacturing
From: Prior Scientific Inc.
Prior Scientific is a manufacturer of components for instrumentation in the automated microscopy equipment market. We provide solutions for every facet of product development and large scale production: primary design, proof of concept, manufacture of prototypes, manufacture specific components and subassemblies, create a complete turnkey instrument, or straight contract manufacturing of your designs. Visit us at booth #405 at Photonics West to discuss our OEM solutions for your application!



Visit us: Booth 405
SMARTSPLICER
From: NYFORS Teknologi AB
NYFORS CO2 glass processing system is designed for the production of high power and sensitive photonics components. It offers contamination free splicing, repeatable performance and low maintenance. Splicing and tapering can be performed with glass diameters of up to 2.5 mm. It also offers cleaving, bundling and other glass shaping processes. NYFORS provides automated solutions for fibre preparation such as cleaving, stripping, recoating, cleave quality inspection, proof testing and analysing.



Visit us: Booth 5147
Rugged, IP67-Rated Thermal Imager
From: Sierra-Olympic Technologies Inc. (SOTI)
Cost-effective, thermal imager designed for rugged outdoor use, the Viento 67-640 comes with an industry-leading 2-year warranty. The new 640x480, 17-micron imaging system features a fixed focal length and fixed mount, ideal for perimeter surveillance and robotics. Other applications include industrial imaging, process monitoring, security, maritime, rugged military imaging and traffic management. Designed with an IP67-environmental rating, Sierra-Olympic's affordable thermal camera can be operated in hot/cold, dusty, and moist conditions.



Visit us: Booth 6027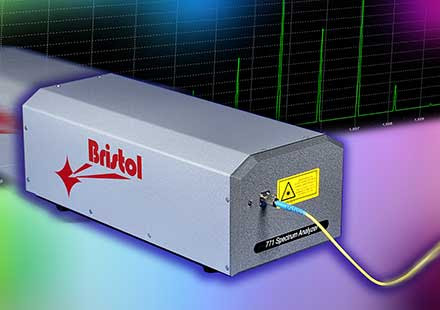 High-Resolution Spectrum Analyzer
From: Bristol Instruments Inc.
The model 771 operates as a high-resolution spectrum analyzer and a high-accuracy wavelength meter for CW and high-repetition-rate pulsed lasers. Spectral features are measured to a resolution as high as 2 GHz and OSNR is measured to >40 dB. The system's wavelength accuracy is as high as ± 0.0001 nm, guaranteed by continuous calibration with a built-in wavelength standard. Operation is available from 375 nm to 12 μm.



Visit us: Booth 629
ILT2400 - Field Ready, Lab Friendly!
From: International Light Technologies
The ILT2400 Portable, Hand-Held Light Meter & Optometer, introduced in 2016, has added these new features and applications for 2017:

• "Simple" Flash Mode
• Smart Detectors
• Sound ("Geiger Counter" App) Mode
• Temperature Sensing on the Detector
• Spectrophotometer Mode

See ALL of these new ILT2400 Radiometer features and applications at Photonics West in early 2017 (Booth #2700) or Contact ILT Today!



Visit us: Booth 2700
Rotators, Isolators & Detectors
From: Electro-Optics Technology Inc.
EOT has been supplying enabling components and diagnostic equipment for manufacturers and users of laser systems since 1987. Current products include: Faraday rotators and optical isolators for use with laser diodes, fiber lasers, and solid-state lasers, with an emphasis on high average power and peak power applications. EOT also stocks a complete line of photodetectors used to monitor the output of pulsed, mode-locked, and externally modulated CW lasers.



Visit us: Booth 2601
DoubleDensity™ Optical Top
From: TMC
TMC's DoubleDensity™ CleanTop® Optical Tops offer twice the number of tapped holes as our traditional optical tops. And because we use our existing honeycomb core design, there are no changes to performance specifications. This ergonomic enhancement enables precise location of positioning equipment, less travel for translation stages, and is compatible with standard 1/4-20 on 1 inch and M6 on 25mm patterns. TMC is a unit of AMETEK Ultra Precision Technologies.



Visit us: Booth 2035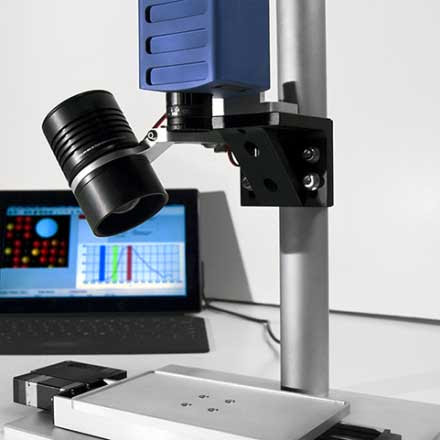 Corning Hyperspectral Imaging
From: Corning Advanced Optics
Corning offers a full line of hyperspectral imaging solutions for all applications including mining and minerology, precision agriculture, industrial and environmental monitoring. Corning delivers small form factor and high performance systems, offering outstanding optical performance, instrument to instrument repeatability, low noise, durability and user-friendly interfaces. We bring decades of experience in optics, hyperspectral imaging and high-volume production.



Visit us: Booth 600
STOP BY OUR BOOTH
Visit Photonics Spectra, a Photonics Media publication at booth 900-901 and help us celebrate 50 years of Photonics Spectra! View our display of past magazine covers including a special 50th anniversary cover on our January 2017 issue. And ask how you can get your own Photonics Spectra 50 years t-shirt!

While you are at our booth you can start or renew a subscription to our magazines for FREE, look though all our latest issues, pick-up a 2017 calendar highlighting some of the industry events, grab a FREE Photonics Media bag to carry them all away in and enter-to-win an Echo Dot!

We will also be on the BiOS exhibit floor in booth 8737. And as always, you can visit us online at www.photonics.com.