El Origami es el arte japonés de plegar papeles sin utilizar tijeras o pegamentos, con el propósito de crear distintos tipos de figuras. En el proceso se puede apreciar como un trozo de papel común se convierte en una hermosa obra de arte. No podrás creer algunas de las magníficos diseños que hemos reunido en este artículo. Te invitamos a disfrutar de ellos.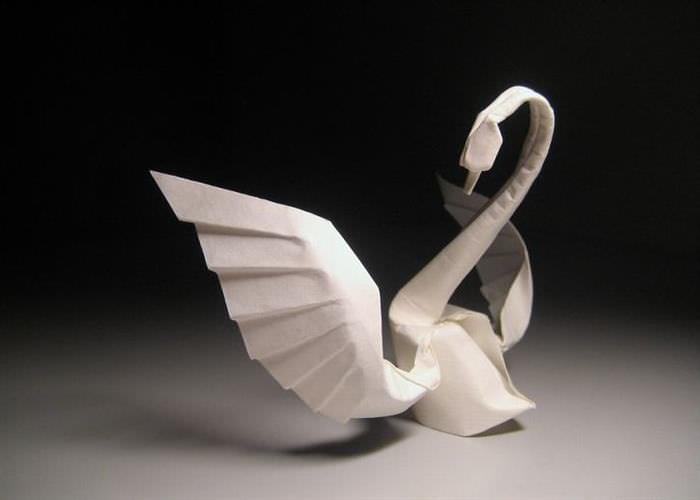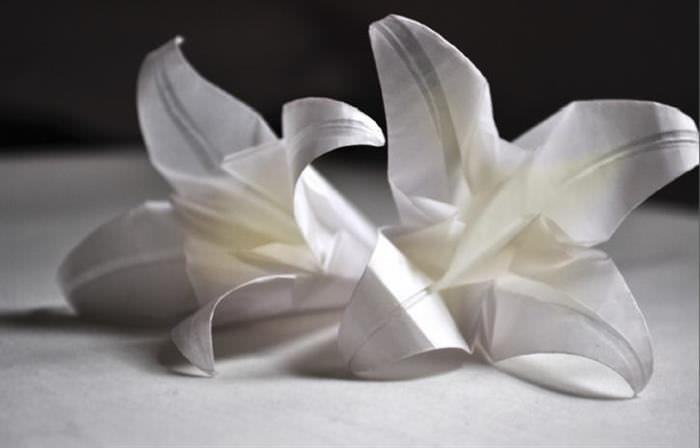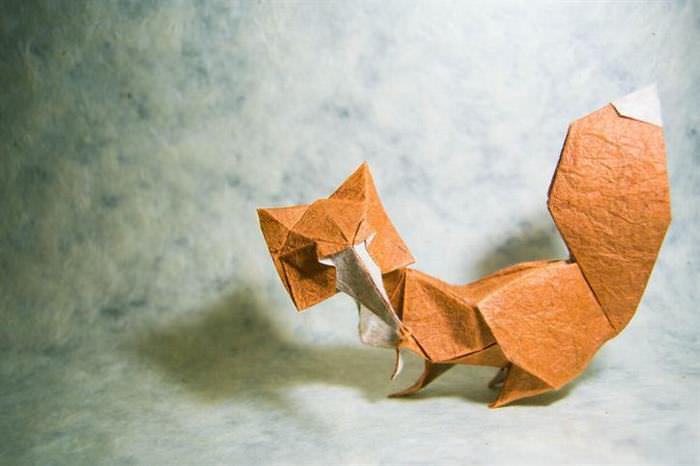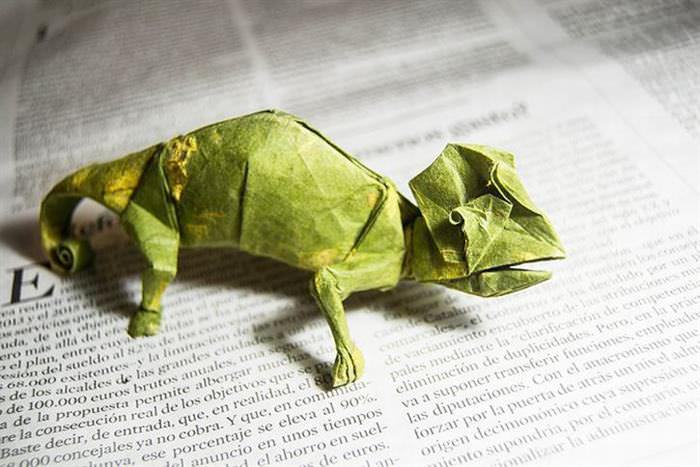 5) Un Violín que Cabe en la Palma de la Mano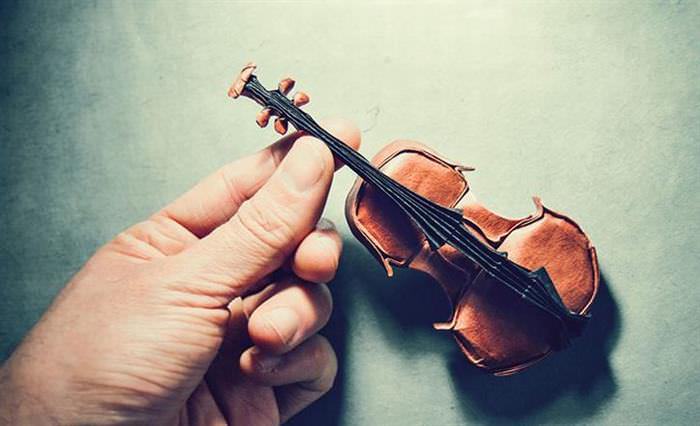 6) Una Madre Y Su Hijo, Diseñado Por Stephen Weiss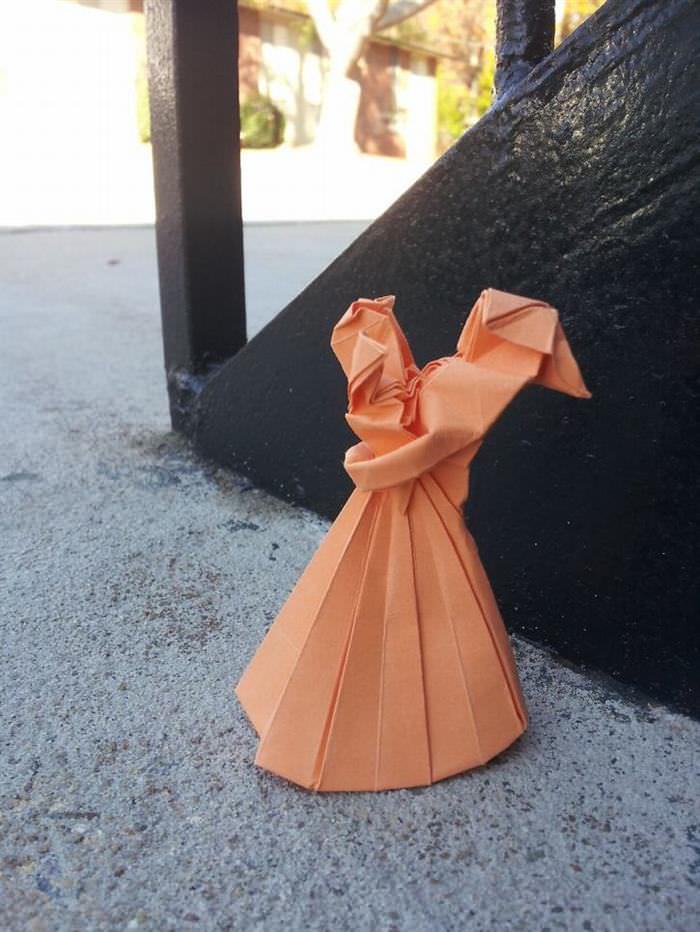 7) Yoda, Diseñado por Fumiaki Kawahata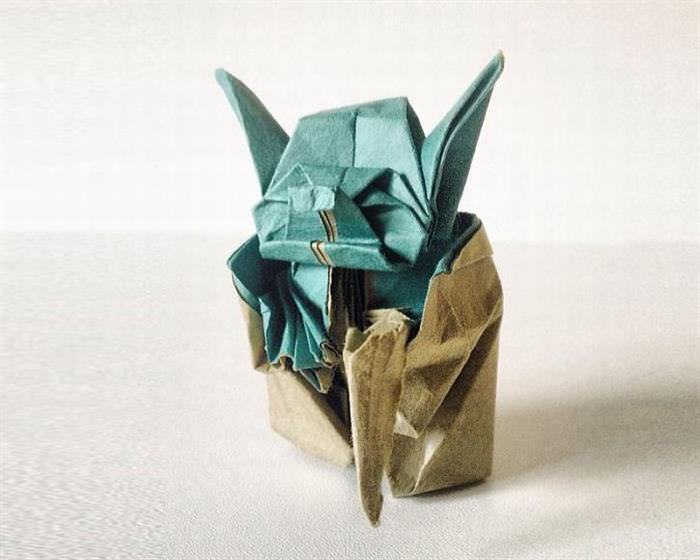 8) Familia de Dragones, Diseñado por Gilad Aharoni y Edwin Corrie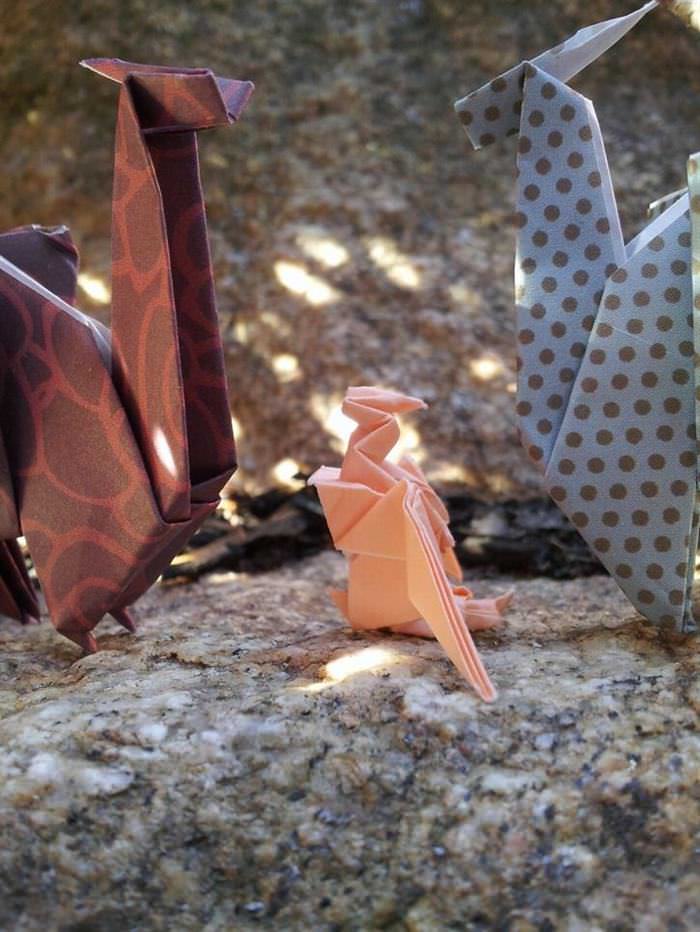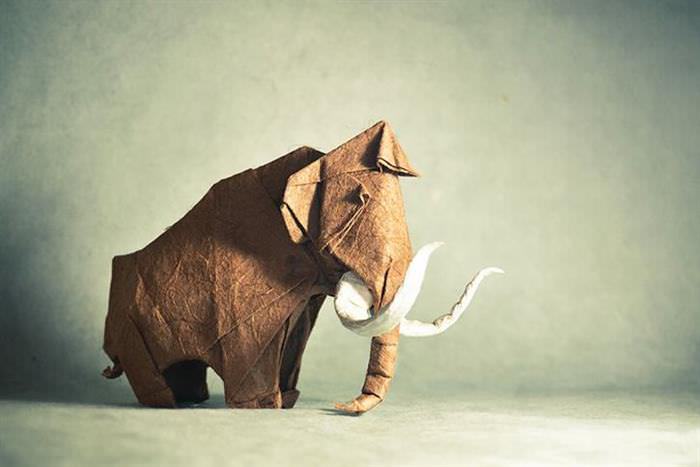 10) Un Doberman haciendo Guardia
11) Un Cardenal de Colores Navideños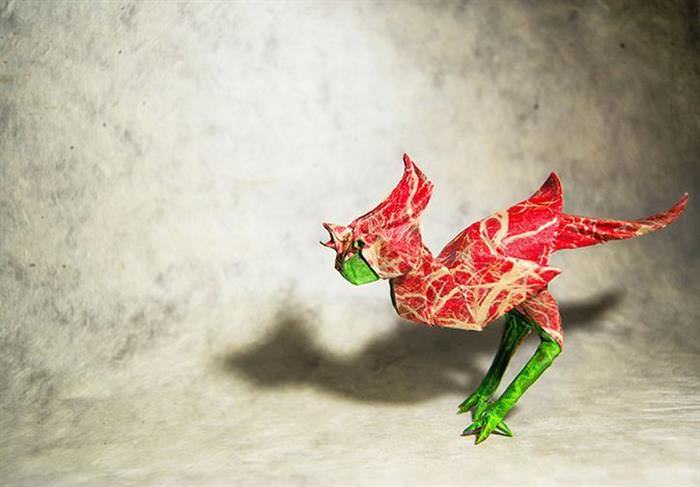 12) Un Kiwi de Nueva Zelanda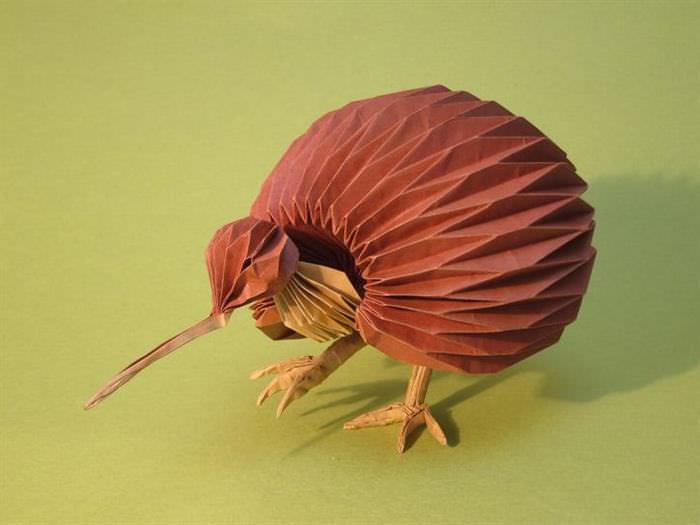 13) Un Caballo de Guerra Rosado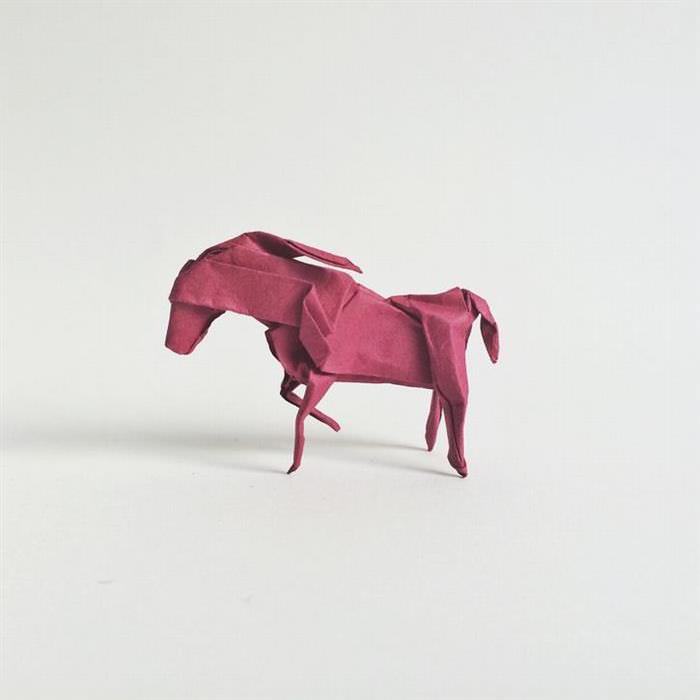 14) Toca Una Melodía en Este Pequeño Piano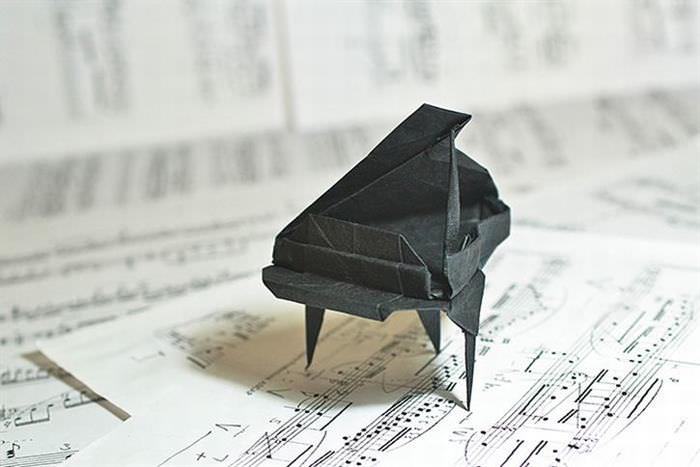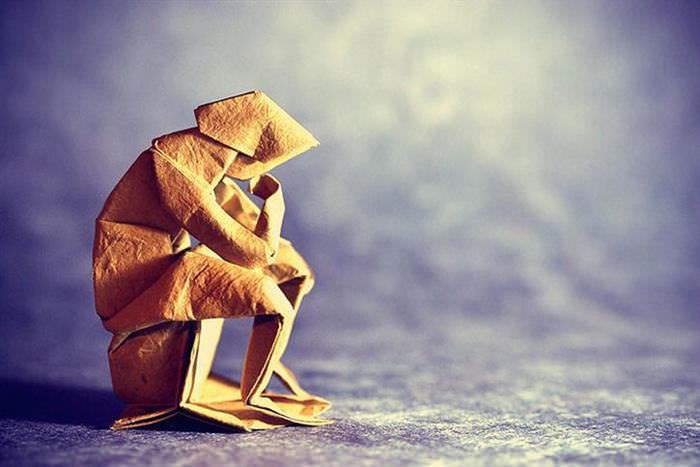 ​
ANY ADDRESS - ALL OVER THE WORLD.

Much faster than Google Earth. Now this might scare the heck out of you. . . . it's unbelievable technology. Is there nowhere to hide ??

After opening the link below, type in the address you want slowly, one letter or number at a time, then pause,
letter by letter, space by space, and watch each time where it takes you.
Estas famosas torres fueron construidas sin saber que se convertirían en todo un icono de la humanidad. Estos relojes no sólo son los más famosos del mundo sino que son reconocidos como un hito arquitectónico de la ciudad en donde fueron construidos, y día a día miles de turistas lo visitan con el único interés de admirar su impresionante belleza. Echemos un vistazo por las 10 más bellas torres de reloj del mundo:
1. Big Ben (Torre de Elizabeth) Londres, Inglaterra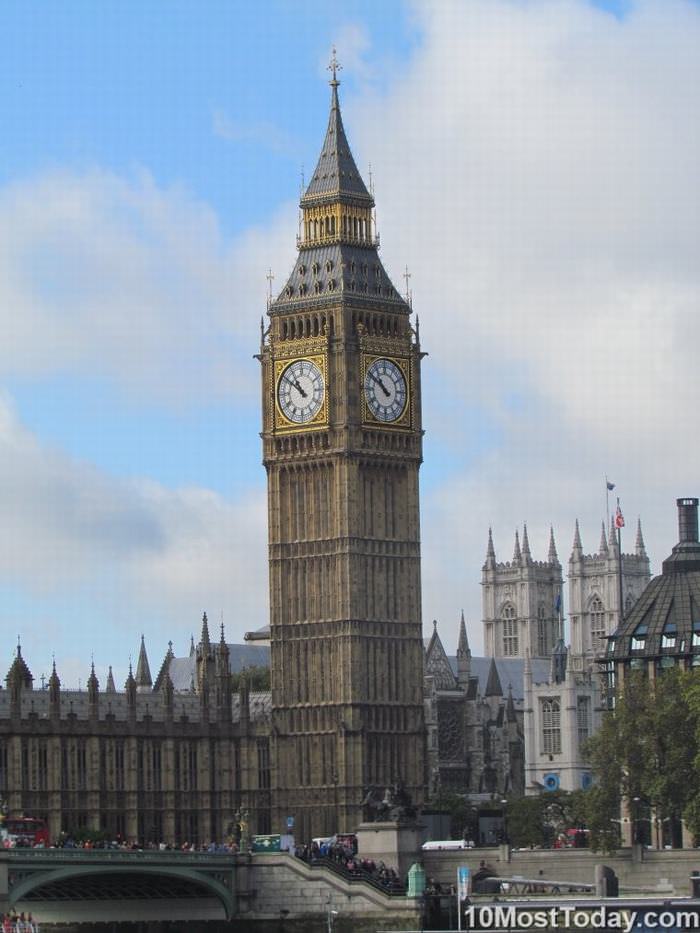 La torre de Elizabeth, más conocida como Big Ben, está situada en el palacio de Westminster, y es quizá el sello más famoso de Londres e Inglaterra. Además de ser uno de los edificios más famosos de Europa. Fue terminada en 1895, y es la tercera torre de pie más alta del mundo.
2. Ayuntamiento de Filadelfia, Filadelfia, Estados Unidos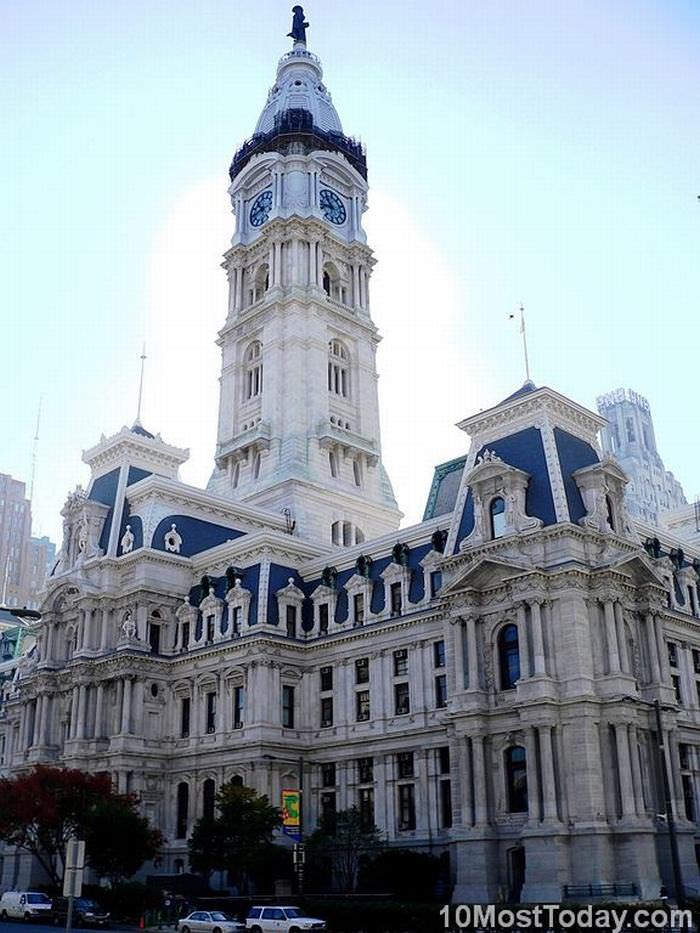 De pie a una altura de 548 pies, esta torre del reloj se llevó el título del edificio más alto del mundo entre 1901 y 1908. Se compone de cuatro relojes famosos - uno en cada uno de sus lados, con cada reloj mide 26 pies de diámetro.
3. Torre del Reloj del Hotel La Meca Royal, Arabia Saudí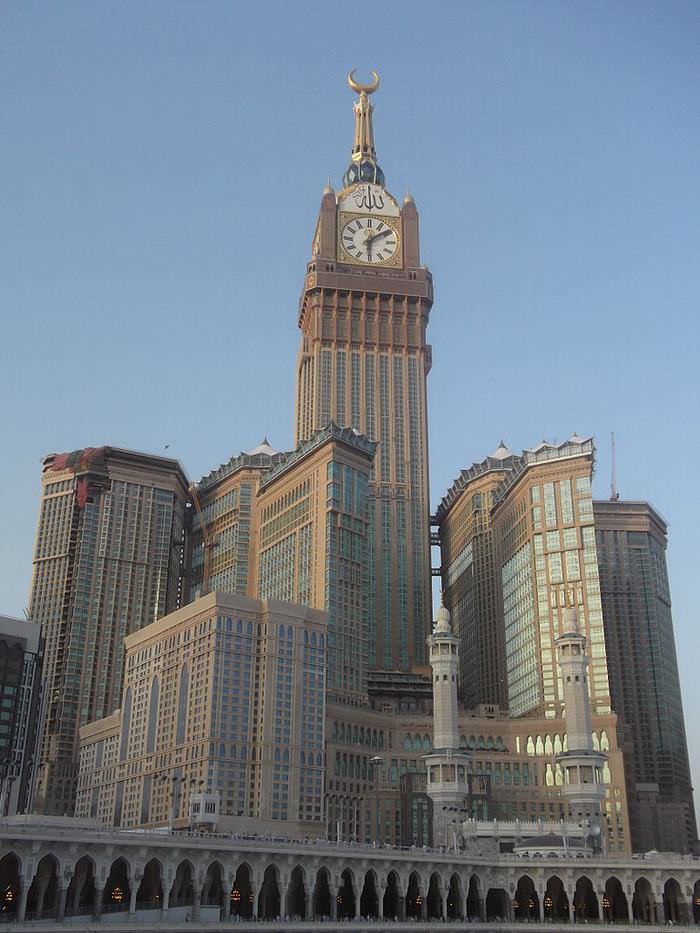 Esta torre del reloj se encuentra a una altura de 1.972 pies y cuenta con la esfera de reloj más grande del mundo. La torre se compone de cuatro relojes, uno en cada uno de sus lados, los cuales miden 141 pies x 141 pies cada uno.
4. El Reloj Astronómico de Praga, Praga, República Checa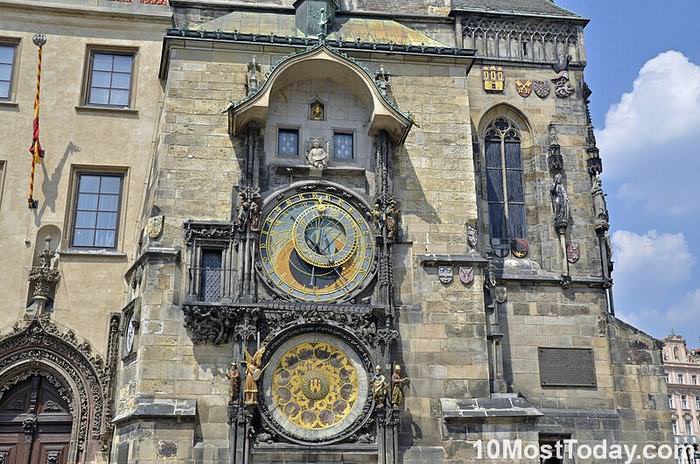 Este reloj medieval es la característica principal de la famosa Plaza de la Ciudad Vieja de Praga. De hecho, muchos turistas acuden a la plaza cada día solo para ser testigos de sus famosas figuras en movimiento cuando el reloj marca la hora en punto. Este reloj fue instalado en el año 1410, y es el reloj astronómico más antiguo en estar todavía en funcionamiento.
5. Rathaus-Glockenspiel, Munich, Alemania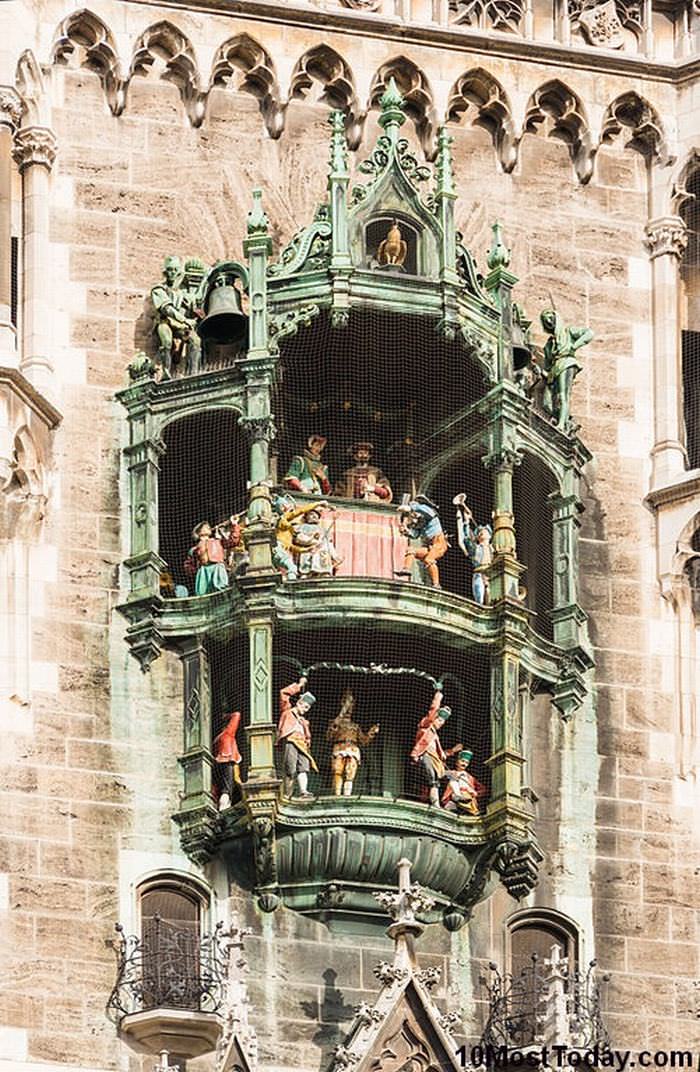 Construido en 1908, esta torre del reloj es una famosa atracción turística en Munich. Cada día a las 11 horas en punto (y durante el verano a las 12 pm y 5 pm) multitudes acuden al reloj para ver dos historias del siglo XVI. Este espectáculo dura de 12 a 15 minutos, y es un verdadero espectáculo, con 43 campanas y 32 figuras de tamaño natural.
6. Torre de Salvador, Moscú, Rusia.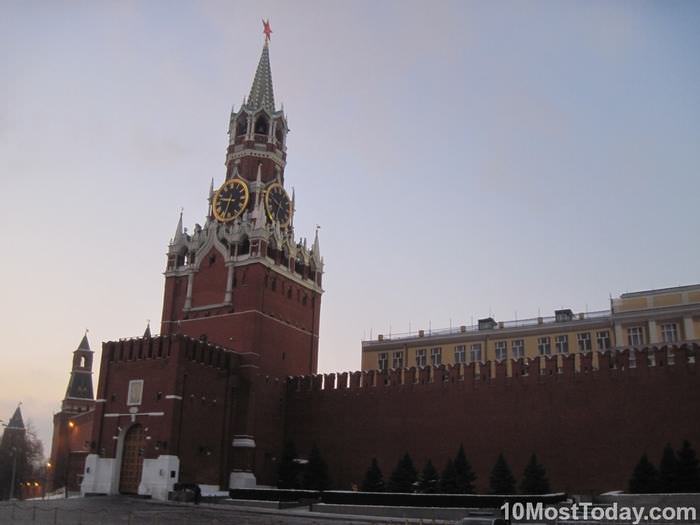 Situado en la famosa Plaza Roja se encuentra esta enorme torre del reloj diseñado en 1491 e instalada en 1625. Se encuentra cerca de la catedral de San Basilio y forma parte de las paredes del Kremlin, uno de los lugares más llamativos de Moscú.
7. La torre Zytglogge, Berna, Suiza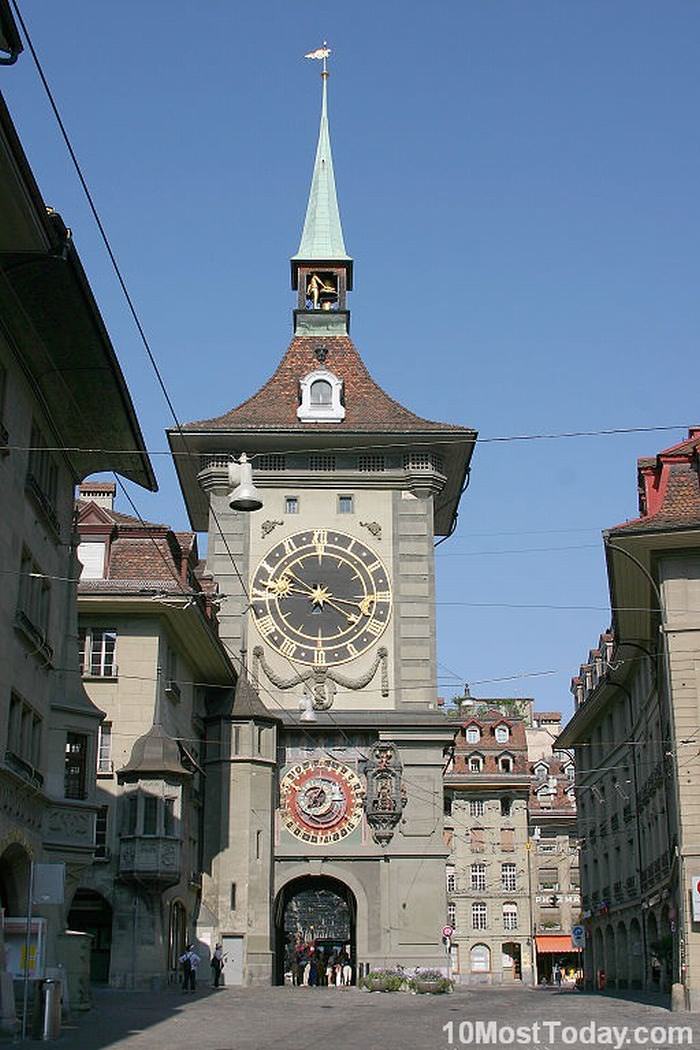 Esta torre medieval fue construida en el siglo XIII y desde entonces ha servido como torre de vigilancia, una prisión, una torre de reloj y es utilizada como un monumento. El reloj que se aprecia hoy es un reloj astronómico del siglo XV.
8. La torre de la Paz, Ottawa, Canadá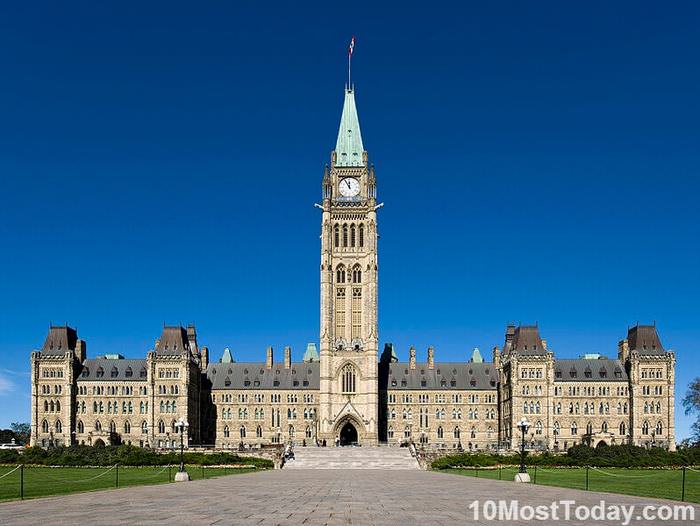 La Torre de la Victoria y la Paz (como se conoce formalmente) es una impresionante torre de reloj situada en medio del centro de bloques en Ottawa (complejo principal del Parlamento canadiense). De pie sobre 302 pies de altura, la Torre de la Paz reemplazó a la Torre Victoria (180 pies) que se quemó en 1916.
9. El viejo Joe, Universidad de Birmingham, Reino Unido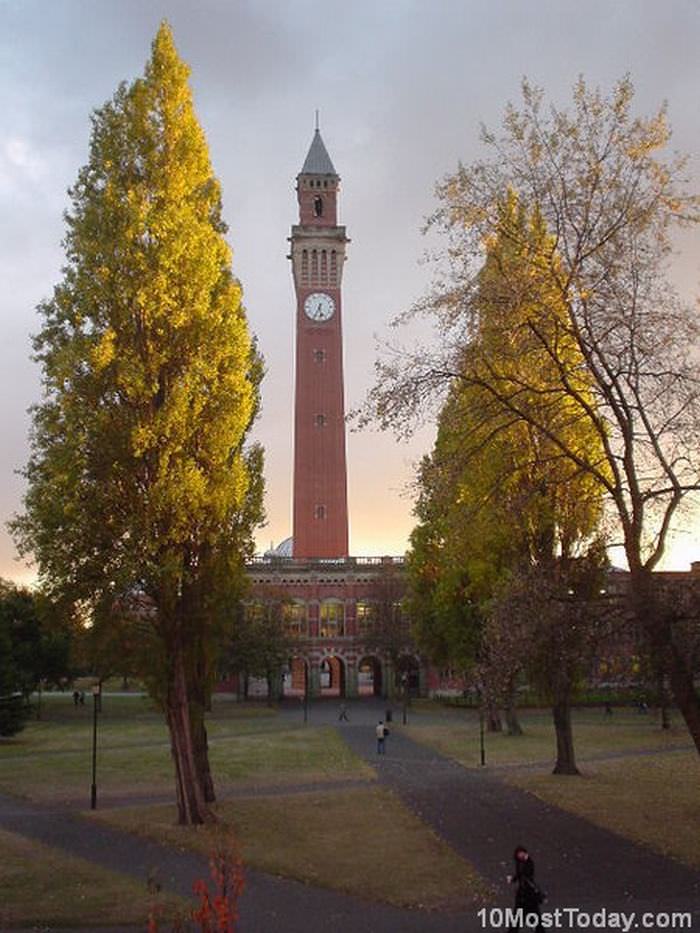 La torre del reloj en memoria de Joseph Chamberlain es la más alta del mundo, situándose a 328 pies. Después de haber sido completada en 1908, este reloj fue construido para conmemorar a Joseph Chamberlain, el primer Rector de la Universidad
10. Torre del reloj Rajabai, Mumbai, India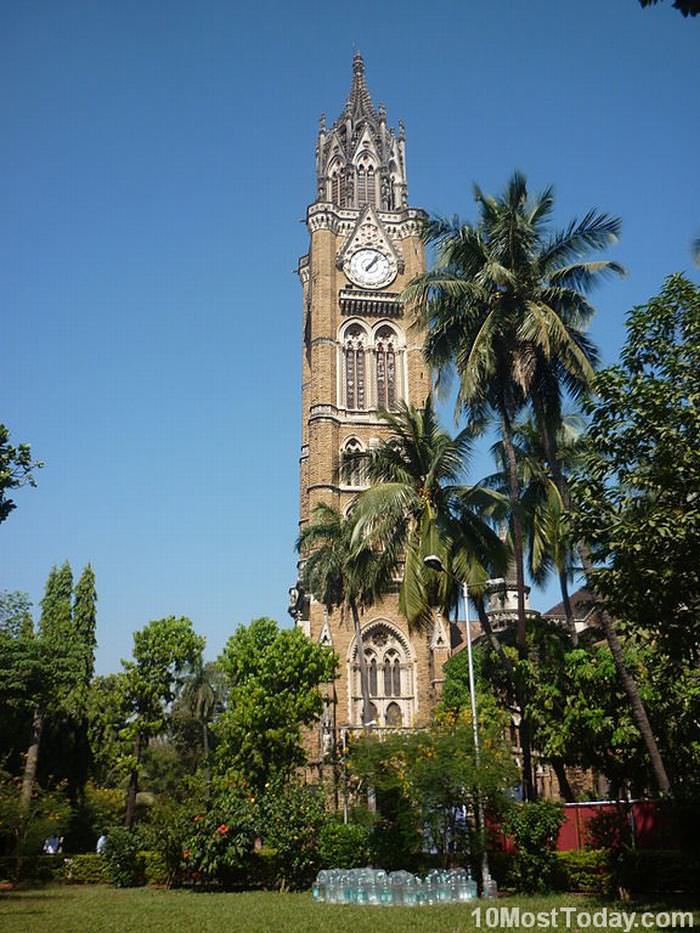 De pie en 280 pies de altura, esta torre del reloj se encuentra en el campus de la Universidad de Mumbai. El reloj fue diseñado por el arquitecto Inglés Sir George Gilbert Scott y se completó en 1878.

International Conference
The New Digital Age: Reshaping Strategies for Business Organisation
Sub: Call for Papers
Dear All
Greeting from Amity University Haryana !
We take privilege of inviting you to participate in forthcoming International Conference on The New Digital Age: Reshaping Strategies for Business Organisation.
As digital is everywhere in all walks of human life through smart phones, social platforms, cloud and IOT, it has changed the rule of game thus, business organization needs a strategic plans and business models to keep and robust the digital system in place. In the new digital-first business era, developing strategies and business models to rethink how your organization can thrive will be key to any organisation's future viability.
The conference aims to bring together corporate people, business representatives, academicians, consultants, researchers and scholars to discuss a broad range of topics related to the framing of business strategies in the digital world.
We therefore take this opportunity to invite you for your invaluable contribution to this International Conference.
The details of the conference and registration form are available with the brochure attached. We also appeal you to circulate the conference brochure among your network to ensure quality research insights for the International Conference. The electronic copy of the full paper along with abstract in MS-Word format should be mailed to us at
conference@ggn.amity.edu
on or before
January 9
, 2017.
Thanking you and looking forward for your participation in the conference.
Prof. (Dr) Ashutosh Kumar
Conference

Convener
Amity Business School
Amity University Haryana
Gurgaon (Manesar), Pachgaon-122001
Ext: 2405

International Journal of Advanced Scientific Research & Development
(IJASRD)
p-ISSN: 2394 - 8906 | e-ISSN: 2395 - 6089 | Impact Factor: 2.415
Call for Paper
(Volume 04 Issue 01, Jan' 2017)
Dear Researchers !
We invite all teaching faculties, research scholars and corporate executives to publish their quality research papers in our double blind peer reviewed International Journals for the upcoming issue. Our journal are published four issues in a year with open access policy for all the published papers. Authors across the globe are welcome to submit their research papers in the prestigious journal fulfilling the requisite criterion. From original research papers, survey papers, case studies and academic or scholarly articles to extended versions of previously published papers in conferences, scholarly journal or academic peer reviewed international journals, we welcome high quality work that focuses on research, development and application in the aforesaid areas.
Our mission to lead the world by enhance in the whole field of engineering, commerce & business, arts & science, education, law, medical science, agriculture, physical science, journalism, library studies, and many more field.
Important Dates are as Follows:
| | | |
| --- | --- | --- |
| Initial Submission | : | Open round the year |
| Acceptance Notification | : | Review process usually takes 5 – 15 days, depending upon the subject of paper and availability of reviewers. |
| Online Publication Date | : | Within 3 - 5 hrs after completing all the formalities |
Manuscript Publication Charge:
If the paper is accepted for publication, the authors are required to remit a processing fee of
INR 2100
per paper (Certificate hard copy will be issued to each author at the end of the publication). The processing fee for International authors is
USD 75
(e-Certificate will be issued to each author, additional charges will be collected for publication certificate hard copy)
. More details visit @
http://www.ijasrd.org/in/manuscript-publication-ch
... (*Additional Charge will be collected for Journal Hard Copy).
--
With Warm Regards,
Editor – in – Chief
International Journal of Advanced Scientific Research & Development (IJASRD)
p - ISSN: 2394 – 8906 | e - ISSN: 2395 – 6089 | Impact Factor: 2.415