Morocco Has Some Unbelievable Sights to See
When I visited Morocco I was totally shocked by the beauty of the country, but also it's unique character. The country has sensational coastlines, sandy deserts, snowy peaks, charming colorful towns, fascinating bustling bazaars, delightful wildlife and a whole load else beside. Join me as I share with you some of my favorite places in this great North African country. A few of these places I actually missed, but I realize that now I have a great reason to return. Morocco is so amazing, you can't do it all in one trip. These great pictures will inspire you to visit someday too, I hope!

1. A camel caravan in the desert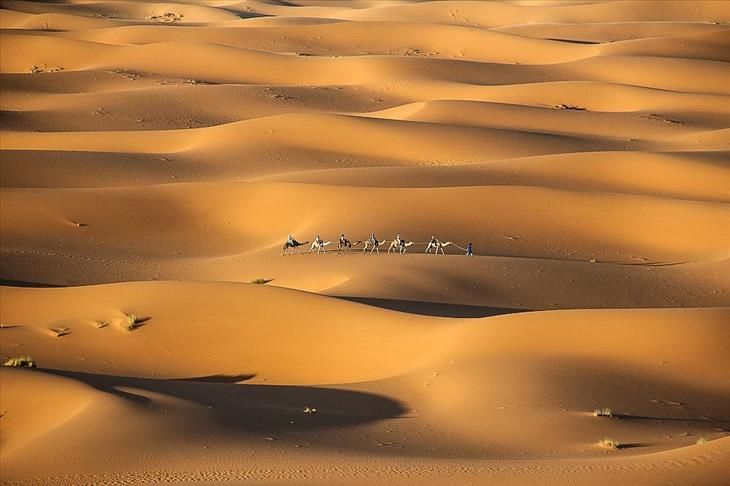 Who wouldn't want to ride a camel through these sandy deserts? Well they say it is somewhat uncomfortable, but I would still like to do it someday.
2. Cheeky goats climb an argan tree


Have you ever seen a cuter bunch of goats than this lot? Curiously, the goats eat the fruit of these argan trees, and locals gather their waste to make argan oil.
3. Palmeraie



Morocco is full of palm trees, housing some 18,000. Wonderfully, Morocco also has a great many olive, fig, pomegranate, orange and fig trees. Just remember to bring a nice fruit basket for your pickings.
4. Mausoleum of Mohammed Fifth, Rabat


If you want to visit a place teeming with Islamic richness, then Morocco must be the safest and most civilized country to do so. The country is relatively stable, so you can see extremely old Islamic architecture like this 12th Century mausoleum.
5. Sunset in the Sahara


The Sahara looms large in the world's consciousness as a place of desert mystery. It is said that in some 15,000 years the desert will turn green with life, due to the projected tilting of the earth's axis. Now very dry, it will one day be a damp place.


6. Atlas countryside


Most people aren't aware of the sheer variety that you can witness in Morocco. These mountainous regions in the Atlas region, close to Ifrane, show just how lush the country can actually be.
7. The Moussem of Tan-Tan


The Moussem is an annual meeting of local tribes, aimed at celebrating traditions. Here you can see a competition called the 'tbourida'. Contestants aim to demonstrate their horsemanship while performing a number of feats.
8. Chefchaouen


Chefchauen is one of the most frequent ports of calls for tourists, though it is in fact a quite tiny place, made famous for a few things. Here you will taste some amazing goat's cheese, and also enjoy a number of terrifically blue buildings which give the town its unique character.
9. The Dades Gorge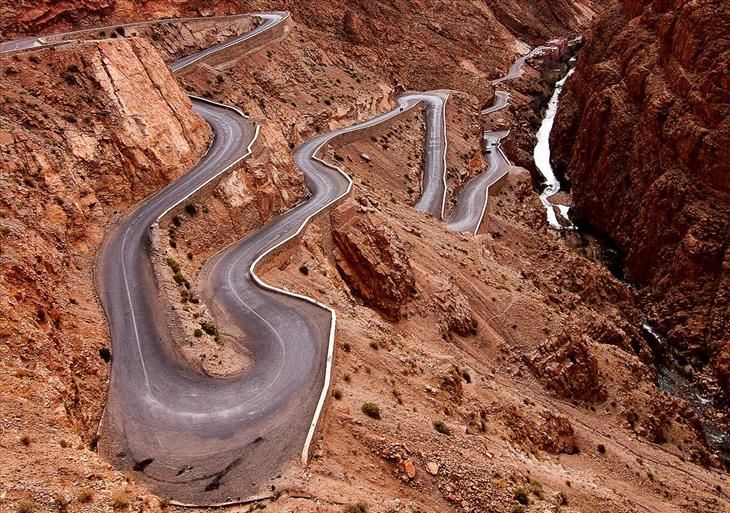 This scenic rocky road into the gorge is simply mesmerizing. In this location dwell many Berber people, a group of people closely identified with Morocco and seen as indigenous.
10. Temara Beach


You can also enjoy some fabulous beaches in Morocco too. So, the question occurs: why go to Spain when you could just as easily enjoy a much greater adventure in Morocco, without foregoing any sunny beaches?
11. Driving to the mountains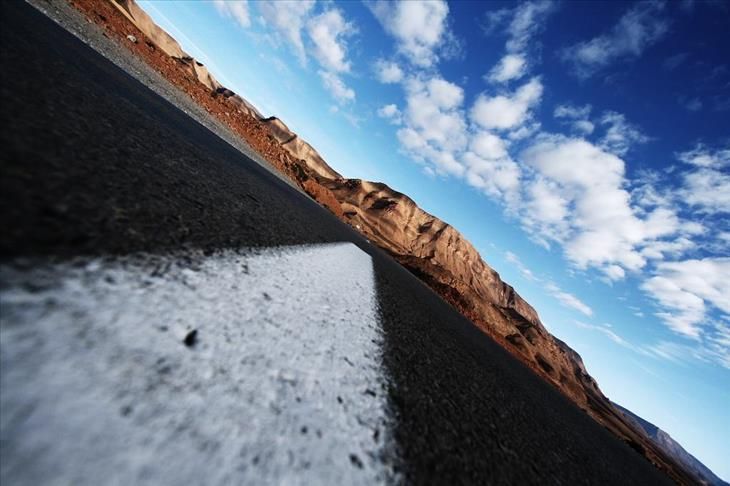 If you travel by road you will pass by, and maybe towards, many mountain ranges that dominate the landscape. 1
2. Fez Tanneries


For many centuries Fez has been a world leader in the tanning process which transforms skins into leather, altering the animal skin's protein structure in order to make it last. You can pay some locals to take you on a tour of the tanneries.
13. Tagines, Marrakech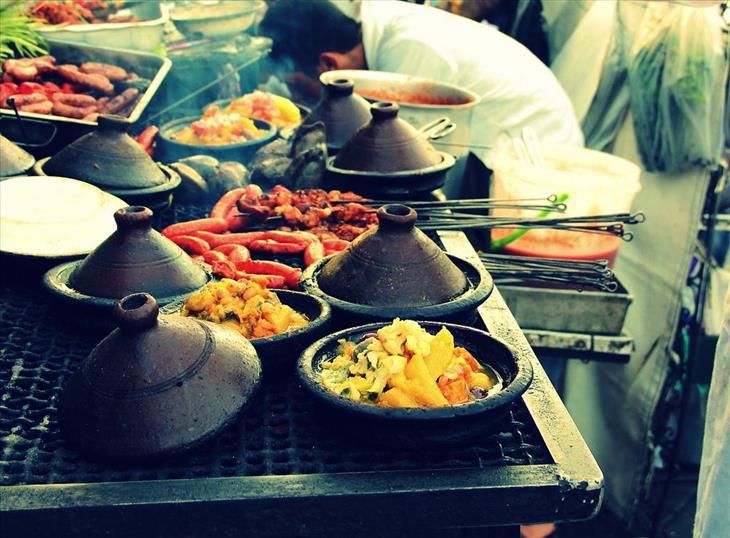 The tagine is the ceramic cookware you see here, and has been used by Berbers for generations. The pots are very useful in slow-stewing meats and veggies, giving a uniquely Moroccan flavor.
14. The Atlas Mountains


The Atlas mountains are named after the Titan condemned to hold the sky on his shoulders, a suitably monumentous myth to go beside this awesome stretch of mountains. The range winds 1,600 miles across Tunisia, Algeria and Morocco.
15. Street performances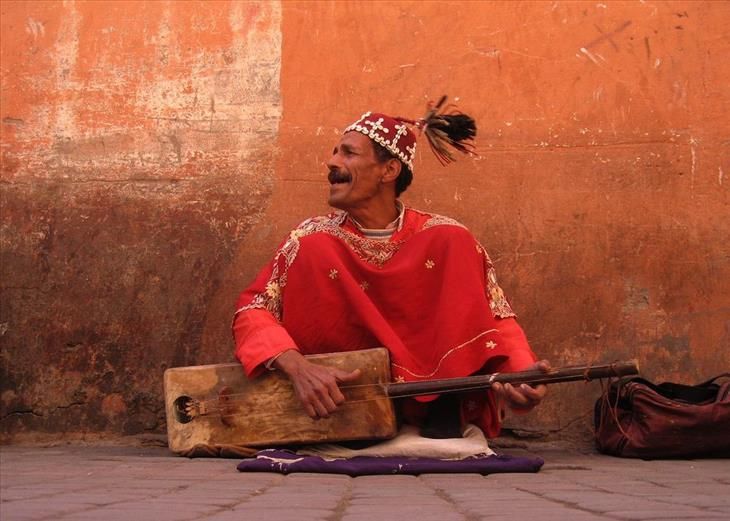 You can enjoy all kinds of street performances in Morocco in places like Fez and Marrakech. In the latter you might catch this guimbri player, using the traditional instrument favored by the Gnawa people. Other than musicians, you can also watch storytellers, magicians and monkey shows.
16. A sandstorm


Morocco is very susceptible to sand storms, which typically make their presence felt between February and April. However they are spectacular, and add something extra to this miniature world.
17. Aït Benhaddou


This is what the Moroccans refer to as a Kasbah, which is a cross between a castle and a walled town. Benhaddou is a UNESCO Heritage Site that you just have to see.
18. Merzouga Dunes


These fascinating sand dunes can be seen a short way from the pleasant town of Merzouga.
19. Fishing boats in Essaouria


Morocco does a lot of a fishing, more than any other African nation. These well-painted fishing boats serve a thriving and ancient industry.
20. Sunset at Skhirat


Skhirat is not so far from Rabat, and it is very worth visiting to see some lovely beaches. If you have time you should definitely stick around for the sunset. It's magnificent.