Wow, Wow, Wow :- Maharashtra farmer sells 10 acres of land to build dam to conserve water
after his pleas to Govt fell on deaf ears!
The construction of the dam began in March and will be completed in the next 2 weeks.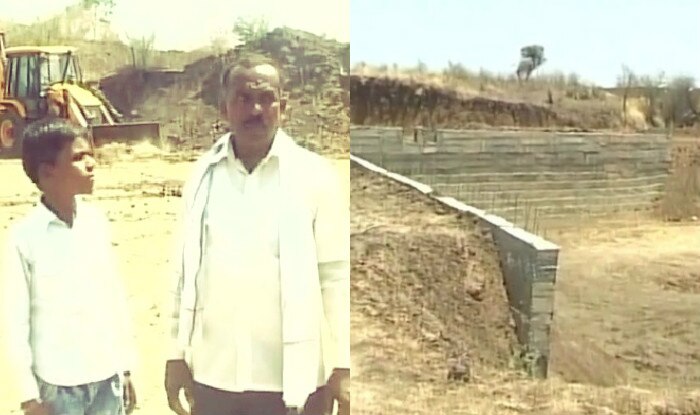 Sanjay Tidke who owned 30 acres of land along with his brother, sold 10 acres for Rs 55 lakh.
He is using Rs 22 lakh to build a dam which can store around 3 crore litres of water. He sold the part of water which would always get washed away in the rains.
Tidke grows soybean and cotton in his fields but during monsoon a large portion of it gets washes off causing huge losses. Despite of Tidke's repeated pleas to the government, to build a dam to stop water from entering a far, there has been no reply, so the farmer thought of taking the initiative.
Tidke will be building a cement nullah which will be able to store water. This dam will solve water crisis in summer in the area but also let them grow a second crop in the same year
. While some officials of the district agriculture department helped the farmer with the type of dam that will be built some others harassed him and filed complaints against him f for buying sand illegally.
The construction of the dam began in March and will be completed in the next 2 weeks. The dam will be able to store water from this monsoon.
Times of India quoted Tidke as saying, "On one hand the Maharashtra government is spending crores of rupees to undertake water conservation projects, and on the other hand when a farmer is spending money from his own pocket to do something for the village, the government officials still create problems."
After the news of farmer's dam spread, many farmer groups started visiting the site and helped him deal with issues government officials cause. The dam has become very popular with people visiting it everyday.
Tidke also said, "I will provide water to farmers free of cost and ensure that people in my village will no more have to face water crisis."