When airships are mentioned, my mind tends to jump to scenes from a bygone era. However, I was pleased to find out that there's a concerted effort currently taking place to bring them back. Their safety, efficiency and relatively good fuel economy are all being cited as reasons for them to be returned to the fore of aviation.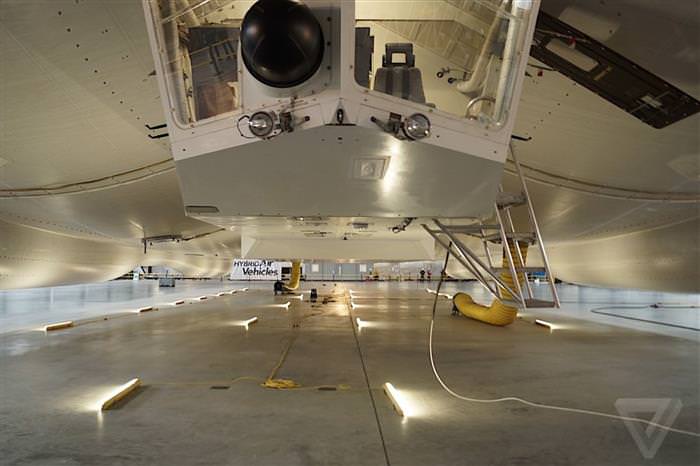 The Airlander 10, a 302-foot-long prototype airship built by Hybrid Air Vehicles of the United Kingdom, can carry 10 metric tons of cargo and remain airborne without a crew for up to three weeks at a time.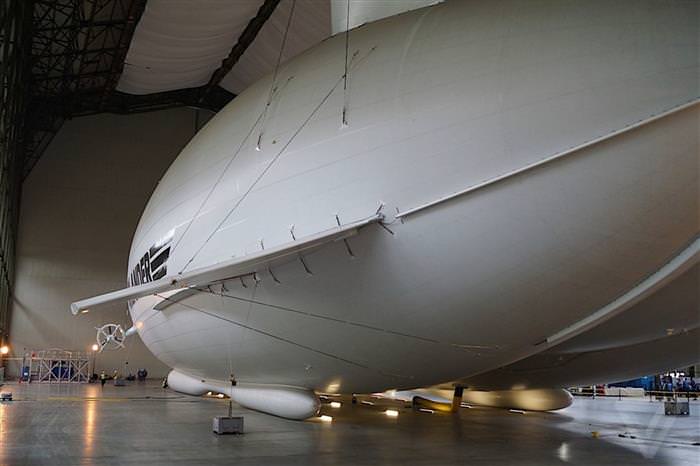 It has been in development for 10 years, but this is the first time that HAV has shown the completed airship with engines and cabins attached. The company is now looking for buyers.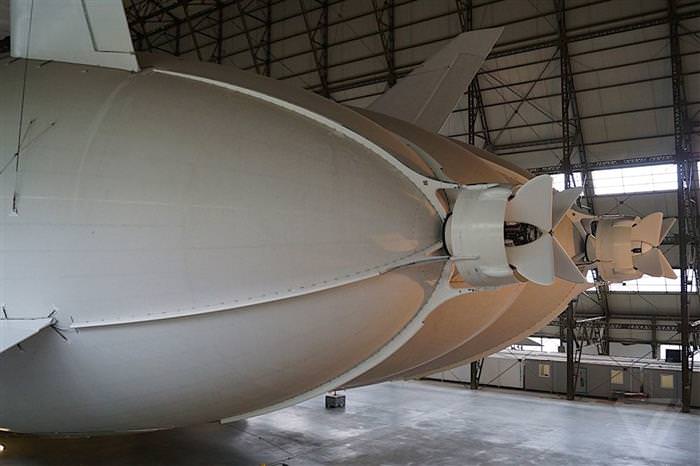 Filled with 1 million cubic feet of inert helium, the Airlander will lose pressure extremely slowly if any of its fabric ever gets torn. With that being said, it has plenty of protection – the airbag is lined with a weave made up of carbon fiber, Mylar and Kevlar. Propulsion is provided by four engines – two at the front and two at the rear. In spite of this, some 40% of the Airlander's lift comes from the shape of its hull.
HAV's chief engineer, Mike Durham, said: "You could put a hundred bullet holes in this, and you'd still fly for four or five hours before it became necessary to come back down. They're also very damage tolerant. I could lose an engine — I could lose three." In fact, the Airlander 10 only needs one of its four diesel engines to remain operational and to be able to land safely.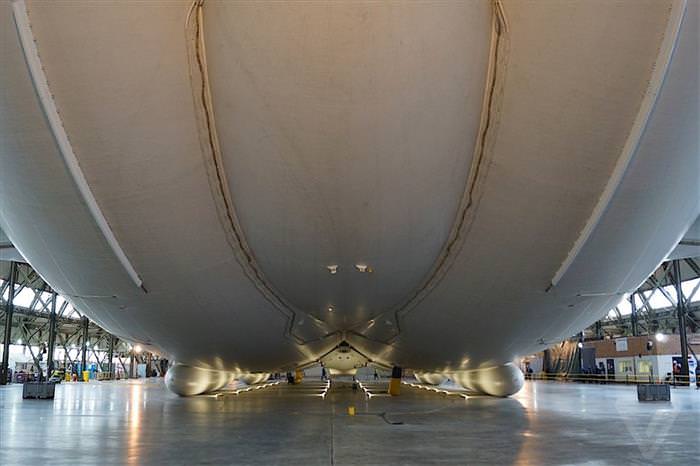 On its underside, the Airlander 10 features cushioned skids, which means that it can be landed pretty much anywhere that's flat enough - there's no need for airports or runways. This makes the airship ideal for search and rescue missions, as well as research and monitoring purposes.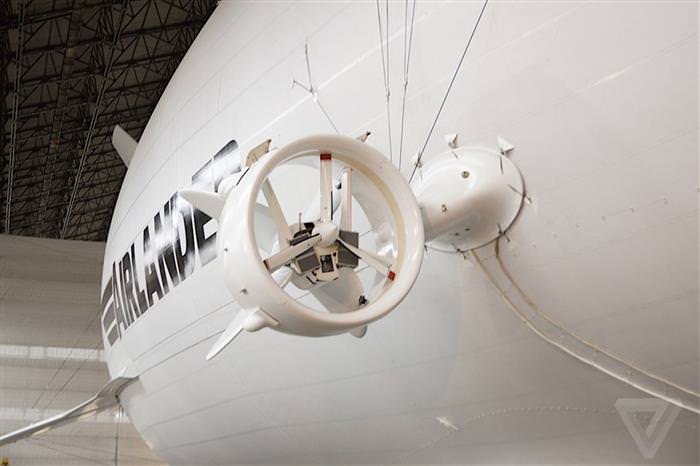 The airship was actually designed by HAV on behalf of the US Army as a surveillance platform, but due to budget cuts, the project was scrapped. HAV bought back the prototype from the army for $300,000 in 2012 and began looking for investors.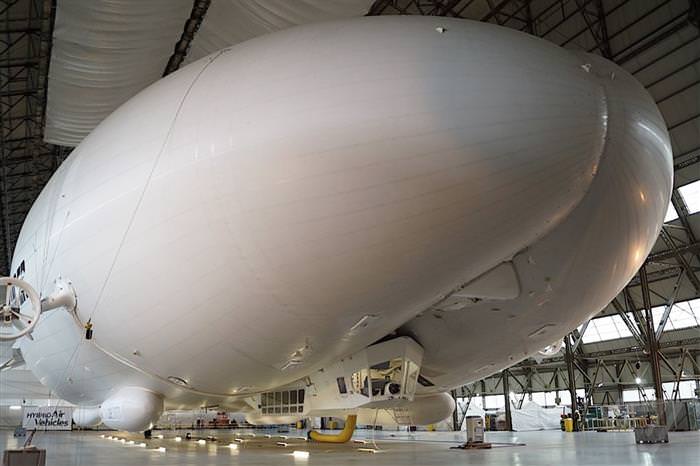 It wasn't long before the company had received millions of dollars in grants from both the European Union and the government of the United Kingdom, to continue its good work.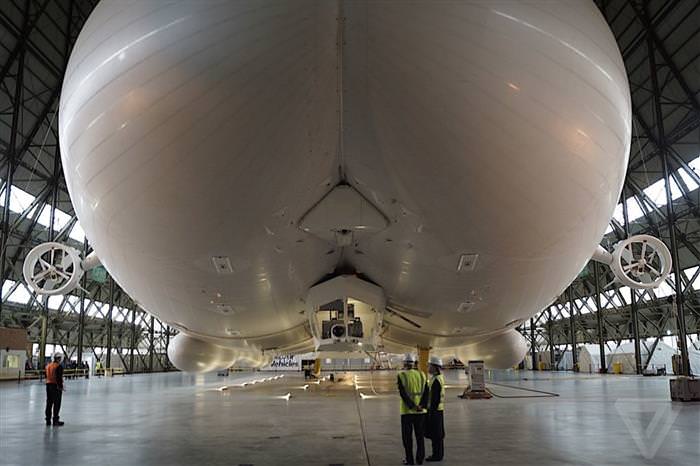 While there is genuine interest from potential buyers in the Airlander 10, many of them are holding out to see the results of its first test flights, which are due to take place later this year, before committing to buying the $35 million airship. HAV also said that various militaries around the world have also expressed interest.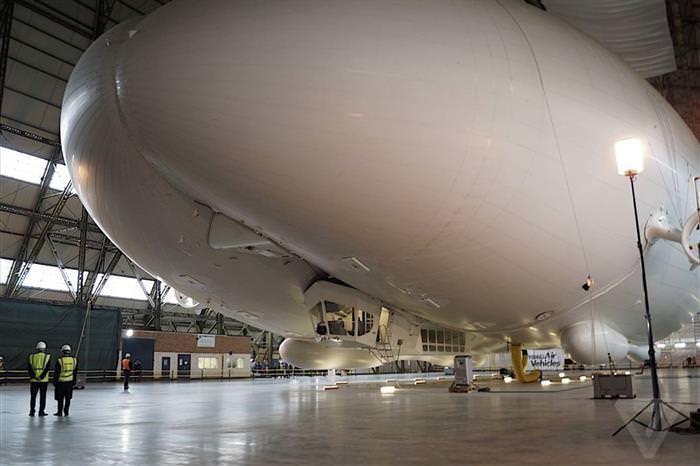 The current prototype airship will be used for trials and demonstrations, but as soon as the first orders come in, the company will move on to the production phase. Various options and specifications will be available to potential buyers, such as the ability to make the cabin run the entire length of the airship, as opposed to the smaller one that's installed on the prototype.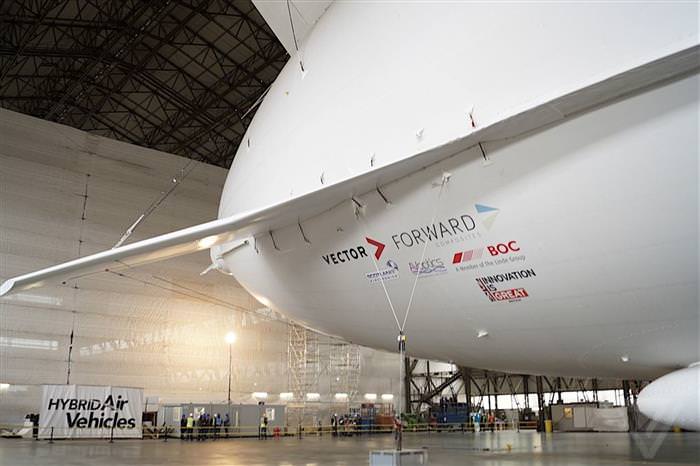 HAV reckons it will be able to manufacture six Airlander 10s each year, and it's hoping to start production in two years' time. There should be an increasing demand for aircraft of this type in the coming years. According to a study commissioned by the company, it's likely that there will be demand for up to 600 airships over the next 20 years, which equates to a $50 billion marketplace. Giant US defense contractor, Lockheed Martin, seems to have understood this potential, and is working on airships of its own.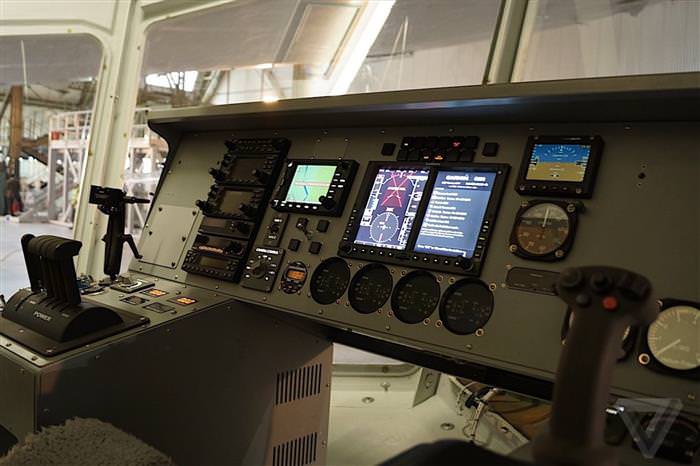 In addition to the airship's potential military applications, HAV is also making noise about it being used for pleasure flights and sightseeing trips – think airborne safaris over Africa, or flights over the US' Grand Canyon.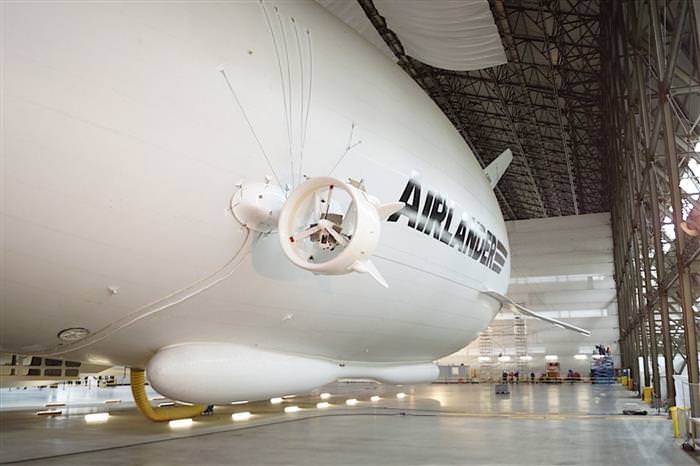 The project's success or failure currently hangs in the balance, pending the test flights later on this year. While the dream of bringing airships back isn't quite aloft yet, it's most definitely afloat.