Many people are abandoning plain old text messaging (SMS) and are migrating to WhatsApp for its many benefits. WhatsApp sends messages by using small amounts of data through your service provider or via WiFi.

If your messaging package is limited, WhatsApp is an excellent replacement - it costs nothing and is free of advertisements. Whether you're already a user, or are wondering why you might need it, these nine tips will show you how to maximize your texting experience by using WhatsApp.

1. Creating a chat group
You can set up various groups with different contacts. Set one up for work colleagues, one for friends, one for relatives, etc. When someone sends a message to the group, everyone will see it.
press the three dots to launch the menu.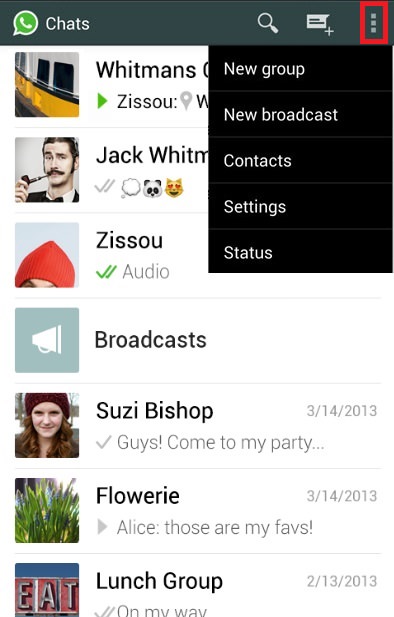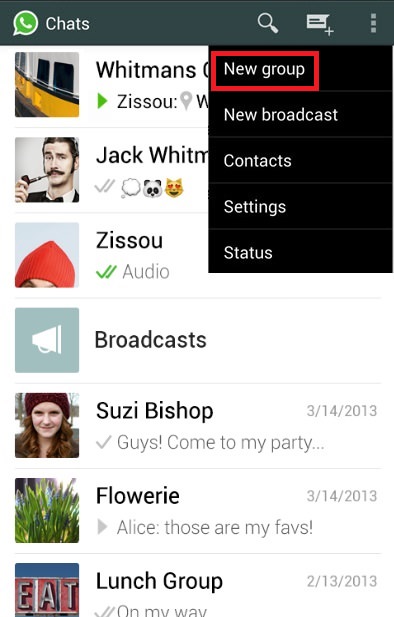 Choose the name you want to give the group (you can add emoticons, too).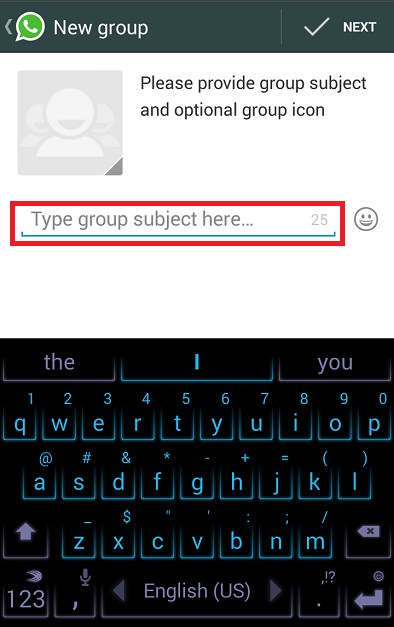 Select a photo for the group by pressing the picture window (optional).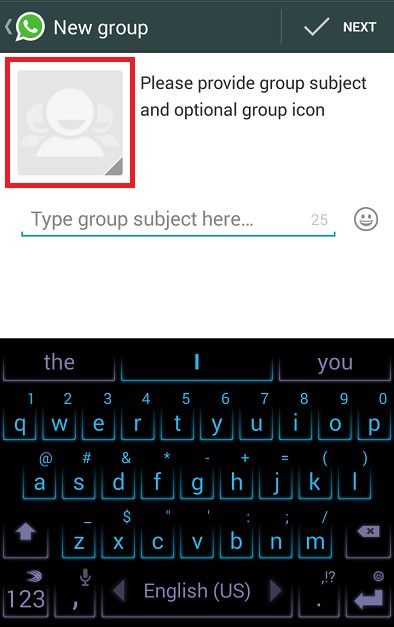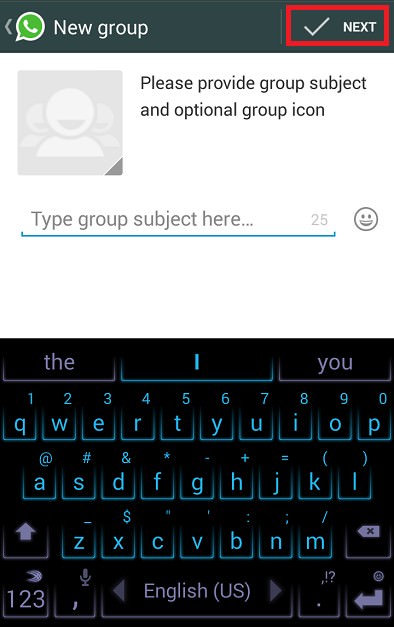 Type the name of a contact you wish to add, then press on their name when they appear.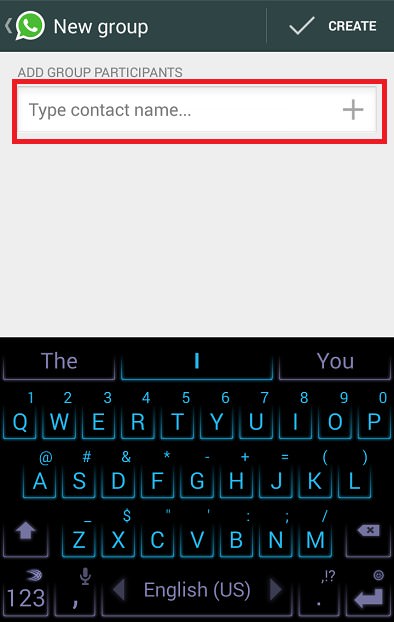 Once you've added all the desired contacts, press Create.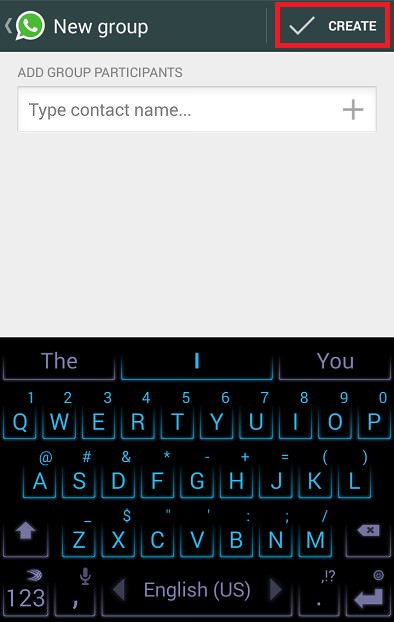 You can now send group messages to all the contacts in the group. If you press the Menu again, you can do several more things: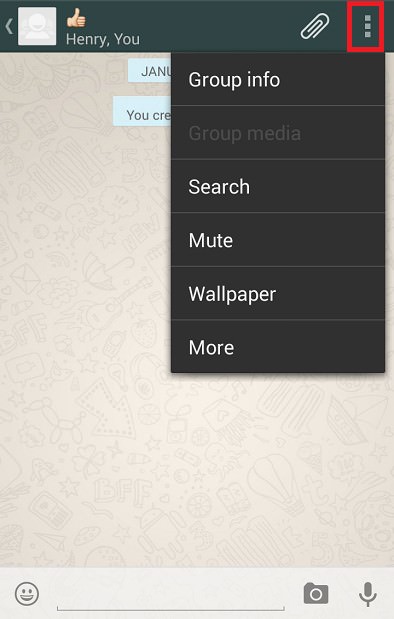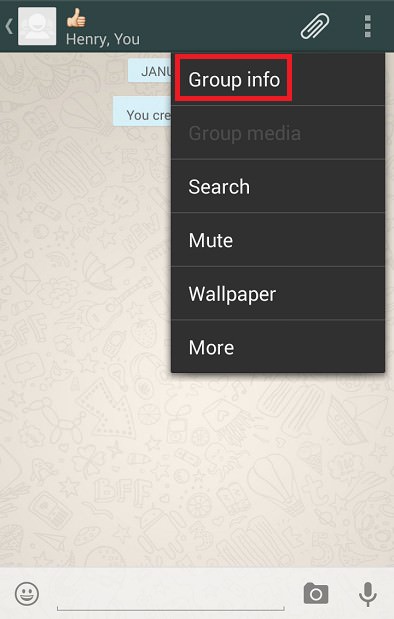 Change the name of the group by pressing on the pencil.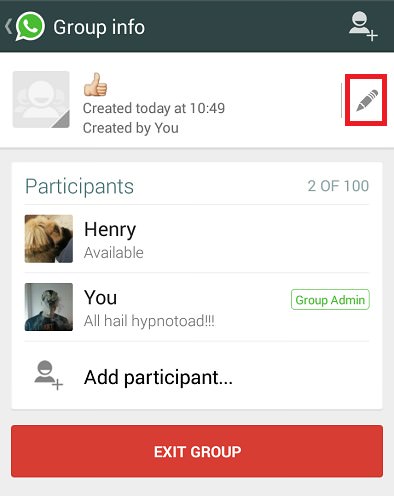 Change the group's photo by pressing the photo window.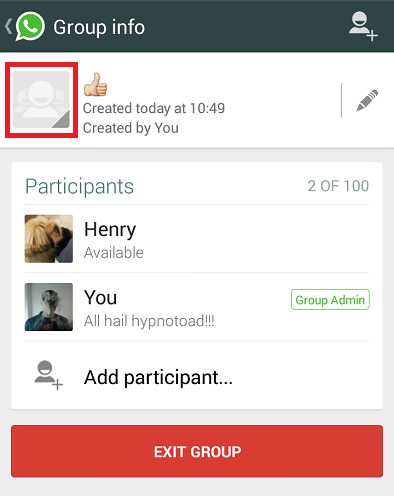 Add more people by pressing Add contacts.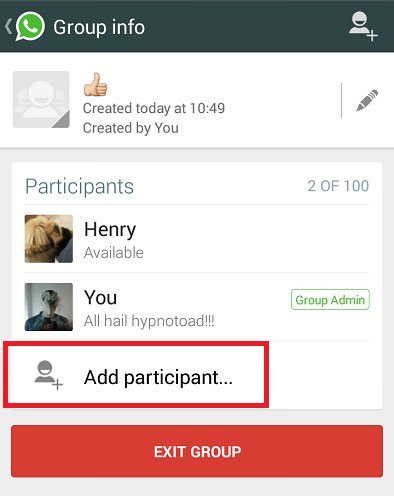 You can even leave the group by pressing Exit group. Once you leave a group, another member becomes the admin and can modify it.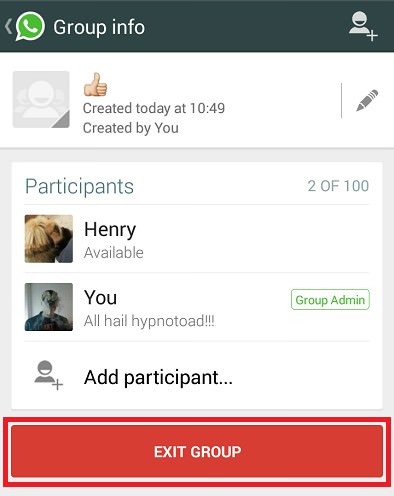 2. Muting a group
Is one of your group chats too active? No problem – you can mute a group to stop the notifications on your phone.
press the three dots to launch the menu.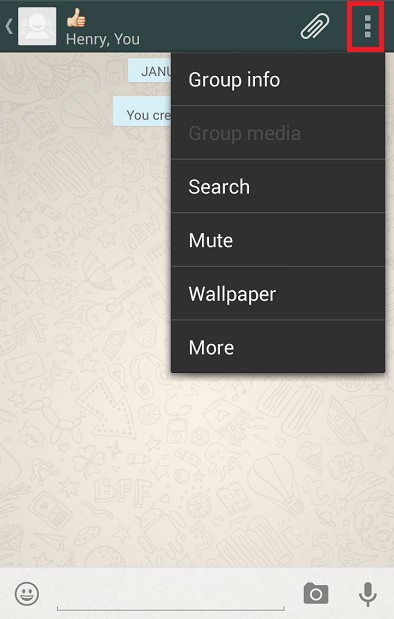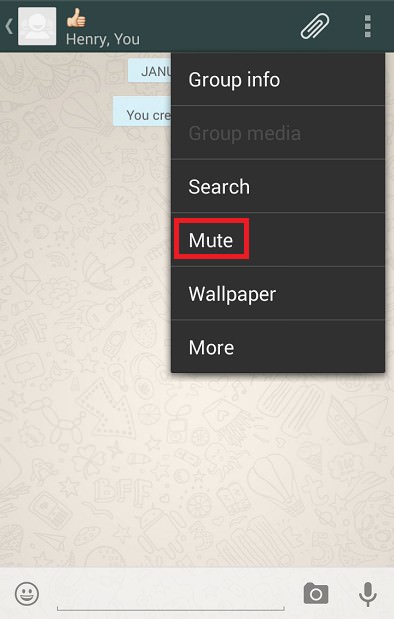 Select the desired amount of time for the mute. You can choose not to receive visual notifications by disabling that option.

press OK.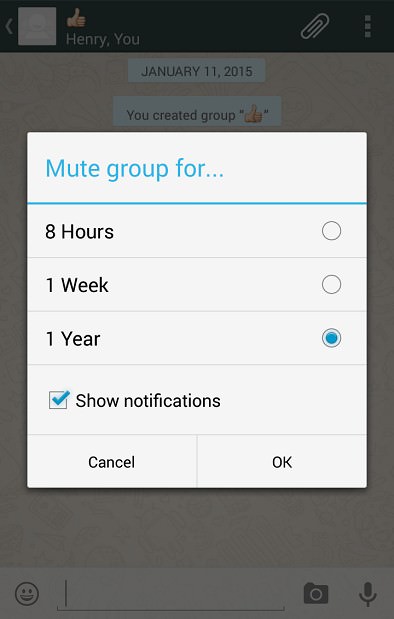 The group is now on mute. To cancel it, press the three dots to launch the menu and choose Cancel mute.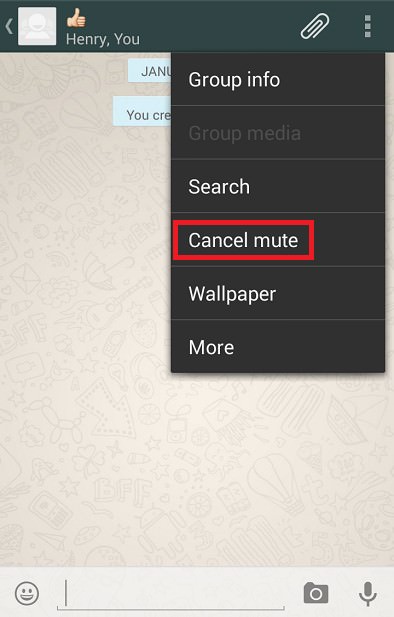 3. Sending a voice message
Sometimes you are unable to text for some reason. In such cases, you can use WhatsApp like a walkie-talkie. Press and hold the microphone icon next to the text line (only if it's empty), wait for a second and record your message. As soon as you're done, remove your finger from the microphone icon and the message will be automatically sent. If you want to cancel the message you are currently recording, slide your finger to the opposite side of the microphone icon. You can listen to any message you've sent by pressing the "play" icon next to the message.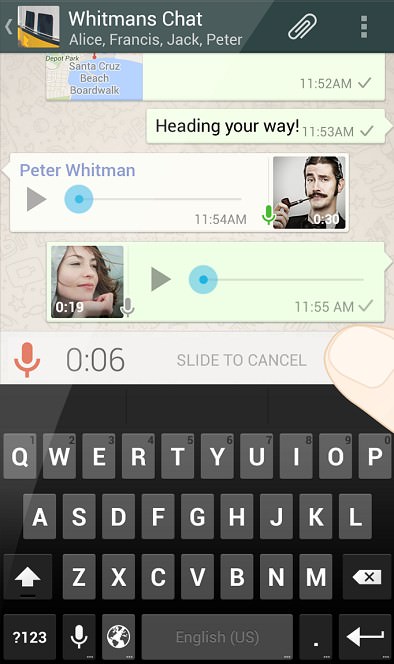 4. Stop the automatic download of pictures and videos
By default, WhatsApp will download any incoming picture and video to your device. If you don't want to everything to download into your device, or you have a limited data package, you can cancel the auto-save feature.
press the three dots to launch the menu.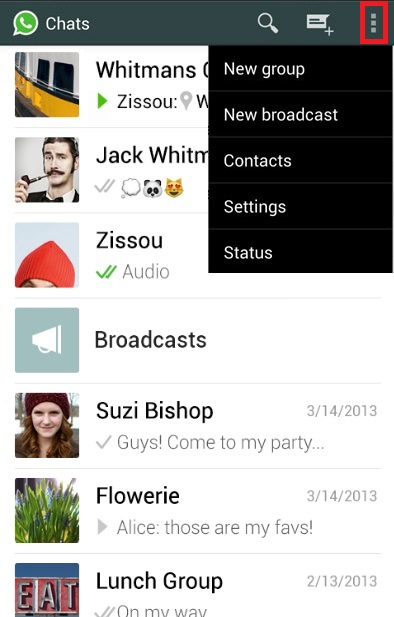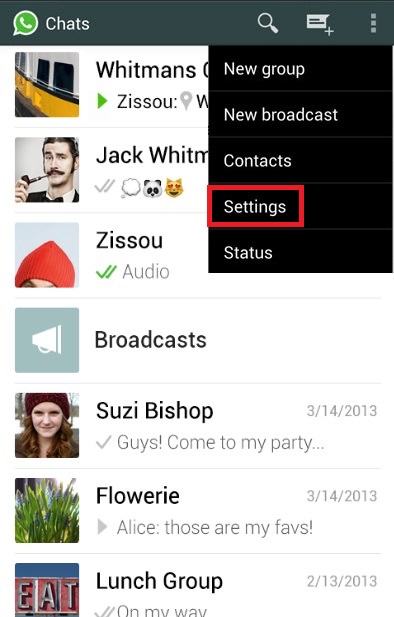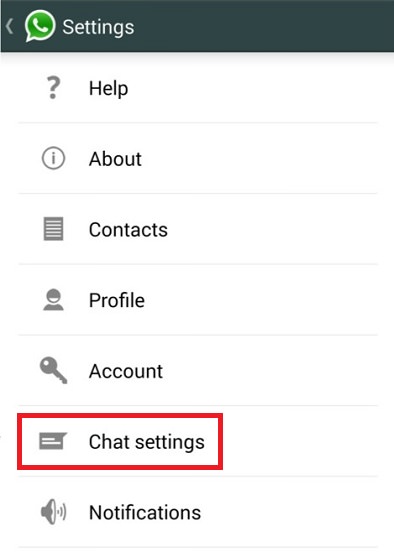 press Media Auto-Download.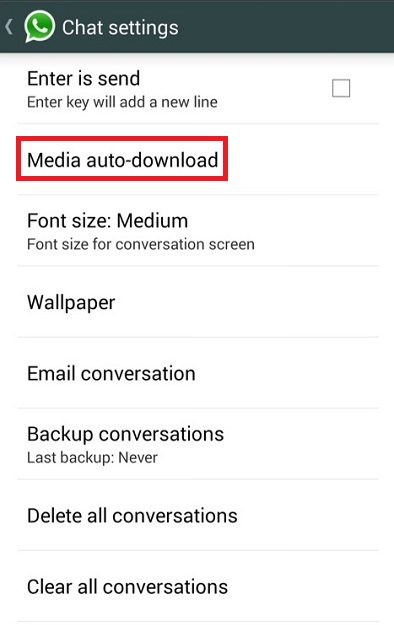 You can now select what type of files WhatsApp will download to your device. You can limit what type of media will be downloaded when you're connected to your cellular provider, while you're connected to WiFi, as well as when your phone is in "roaming" mode.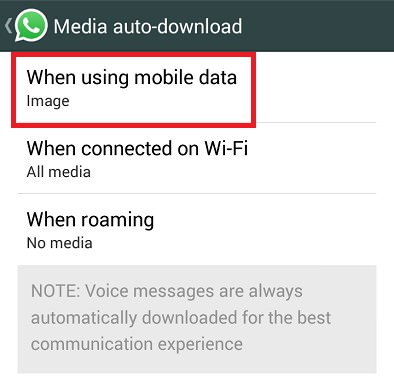 Choose the type of media you want (or don't want) and press OK.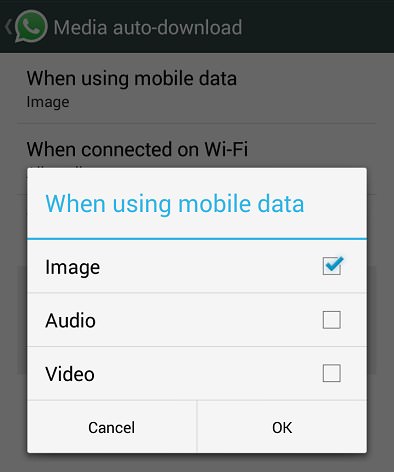 5. What are those little signs next to the message?
One gray 'V' means that your message was sent.

Two gray 'V's mean that the message was received but not read.

Two blue 'V's indicate that the recipient has read the message.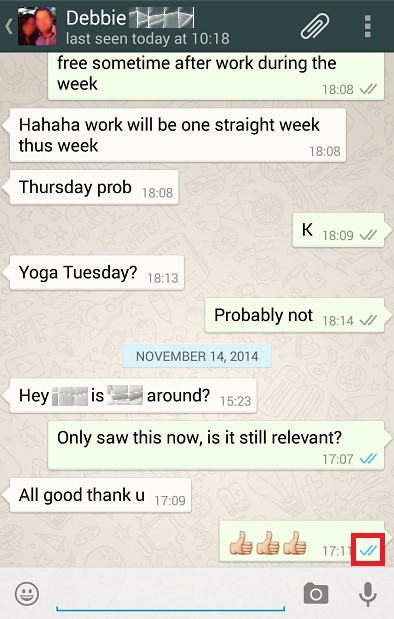 6. Disable the "read" indication from your messages
Some WhatsApp users don't want the sender to know they've read their message. If you are one of these people, you can cancel the confirmation, preventing others from seeing that you have indeed read the message. This is a double-edged sword, and it means you won't be able to get these confirmations either.
press the three dots to launch the menu.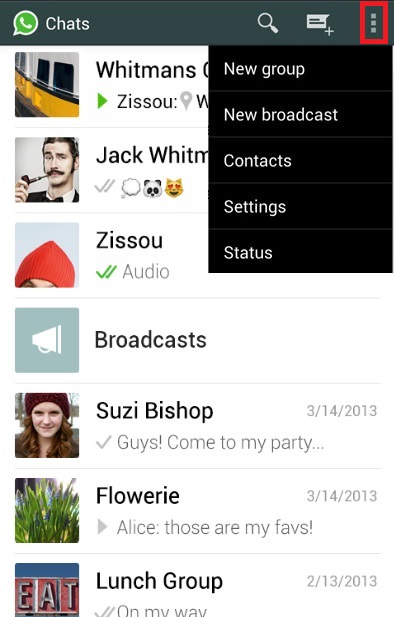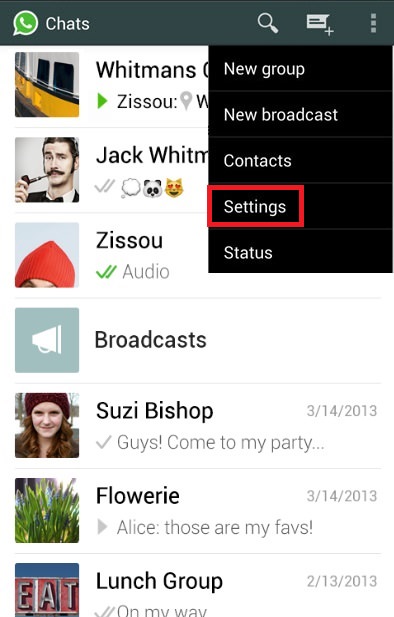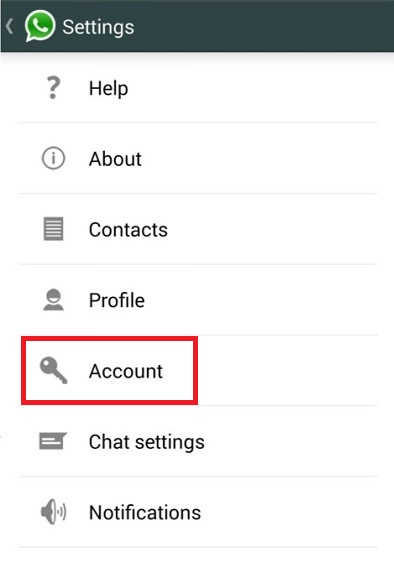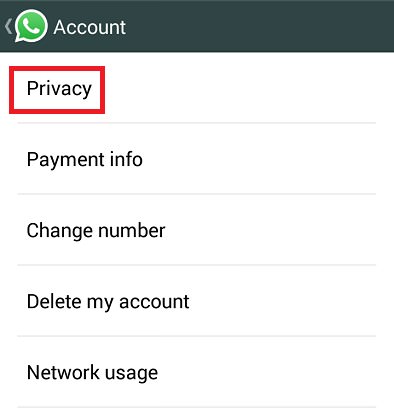 Disable the Read recipients feature.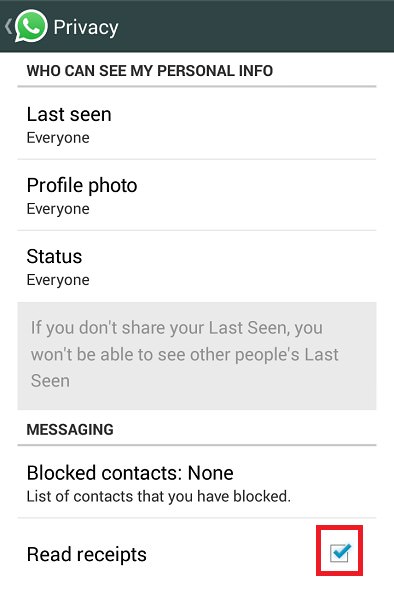 7. Changing your status
You can set up a short message under your name, so anyone who sees you,will also see that message. You can use one of the default messages or write your own.
press the three dots to launch the menu.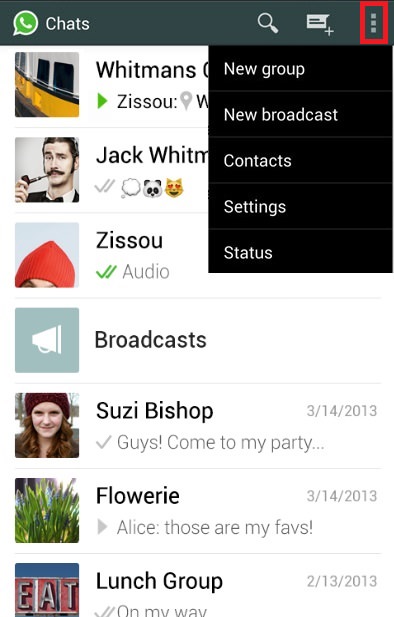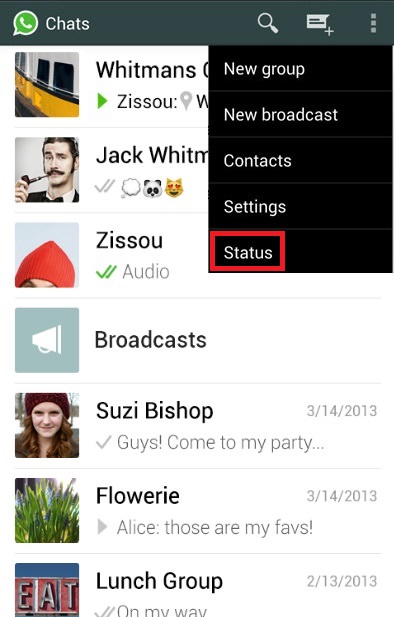 Select a pre-existing status or write your own.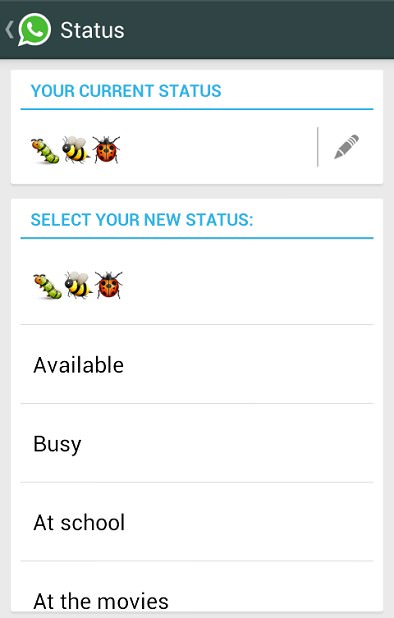 8. Change the chat window wallpaper
We all like to personalize our phones, and just like you can change your phone's wallpaper, you can do the same for WhatsApp's chat windows.
press the three dots to launch the menu.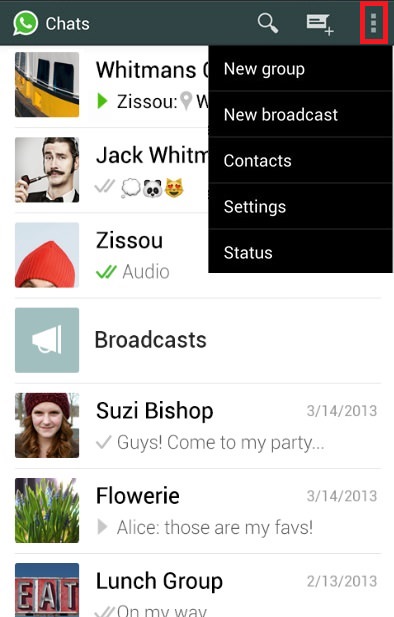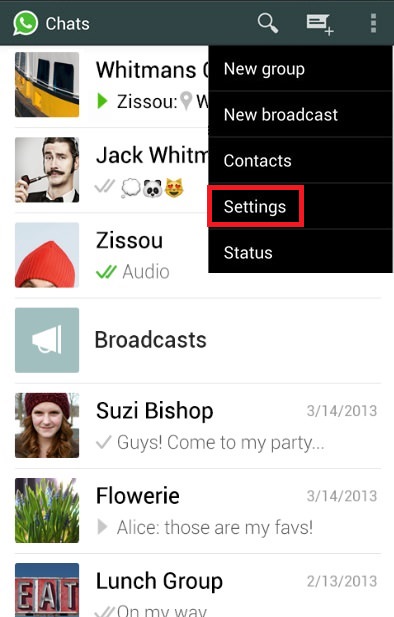 press Chat settings (or 'Chats and Calls')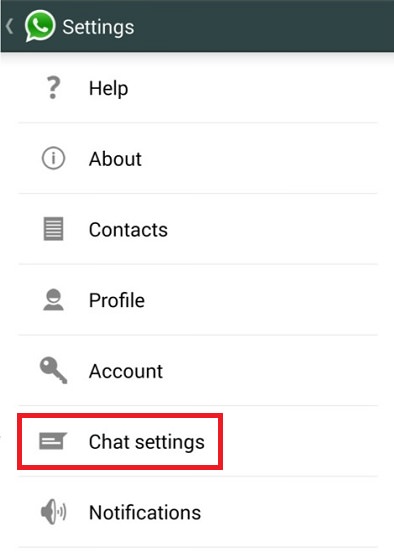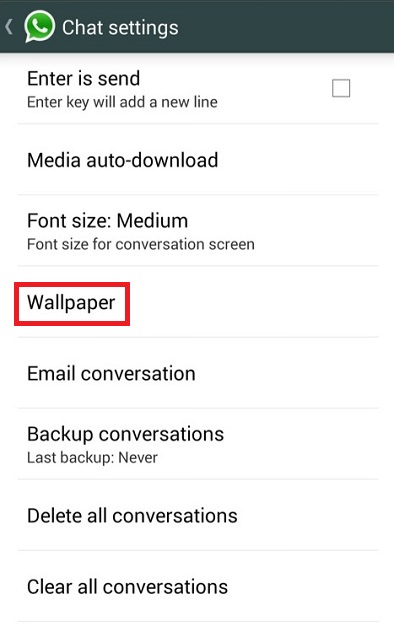 Now you can choose a picture from WhatsApp's collection or your phone's photos.
9. Finding a missing contact
If you've recently added a new contact to your phone, it may not appear on WhatsApp straight away. This is a simple matter to resolve.
press the three dots to launch the menu.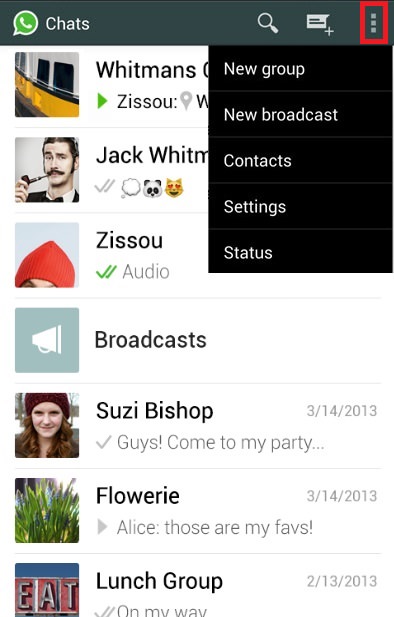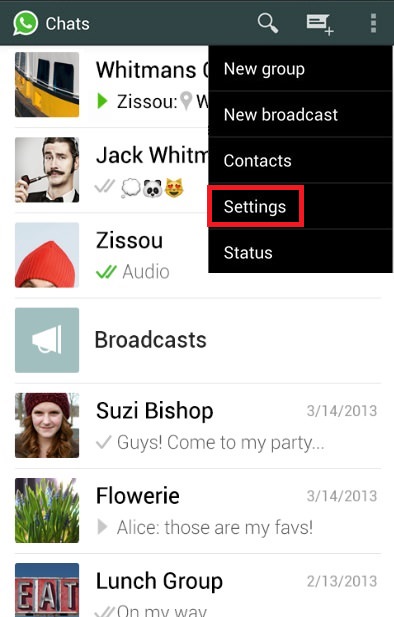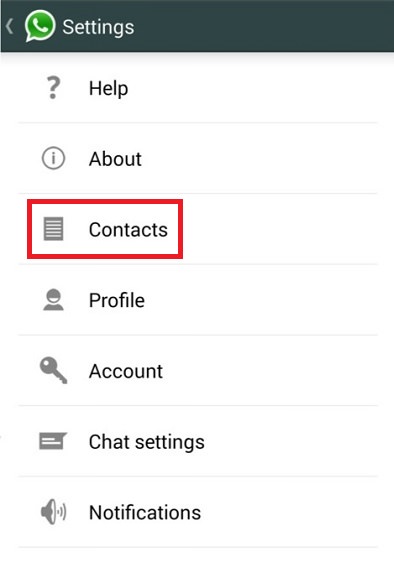 Enable Show all contacts.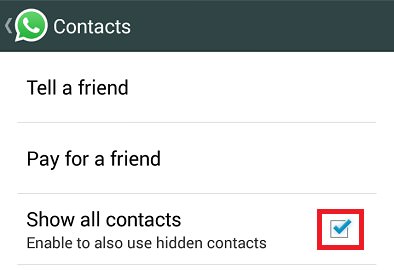 You should now be able to see all of your contacts who also have WhatsApp installed.